Holiday - Wellington Day 2020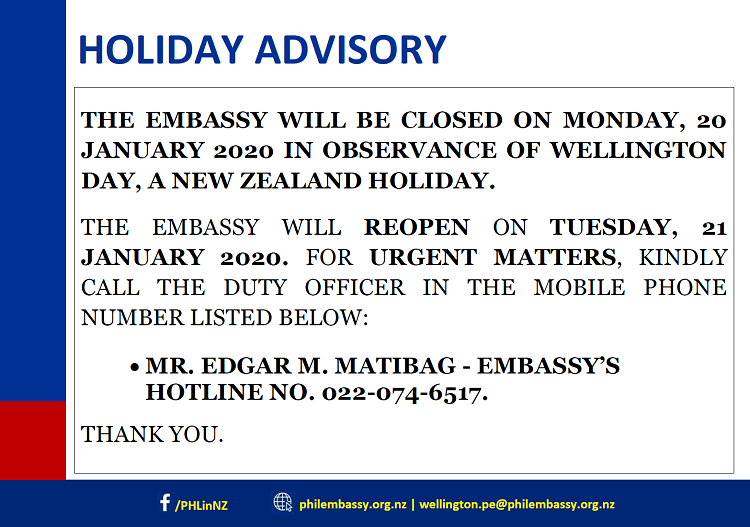 The embassy will be closed on Monday, 20 January 2020 in observance of Wellington Day, a New Zealand holiday.
The embassy will reopen on Tuesday, 21 January 2020. For urgent matters, kindly call the duty officer in the mobile phone number listed below:
MR. EDGAR M. MATIBAG
EMBASSY'S HOTLINE NO. 022-074-6517
Thank you.