Walk-in applicants during Alert Level 1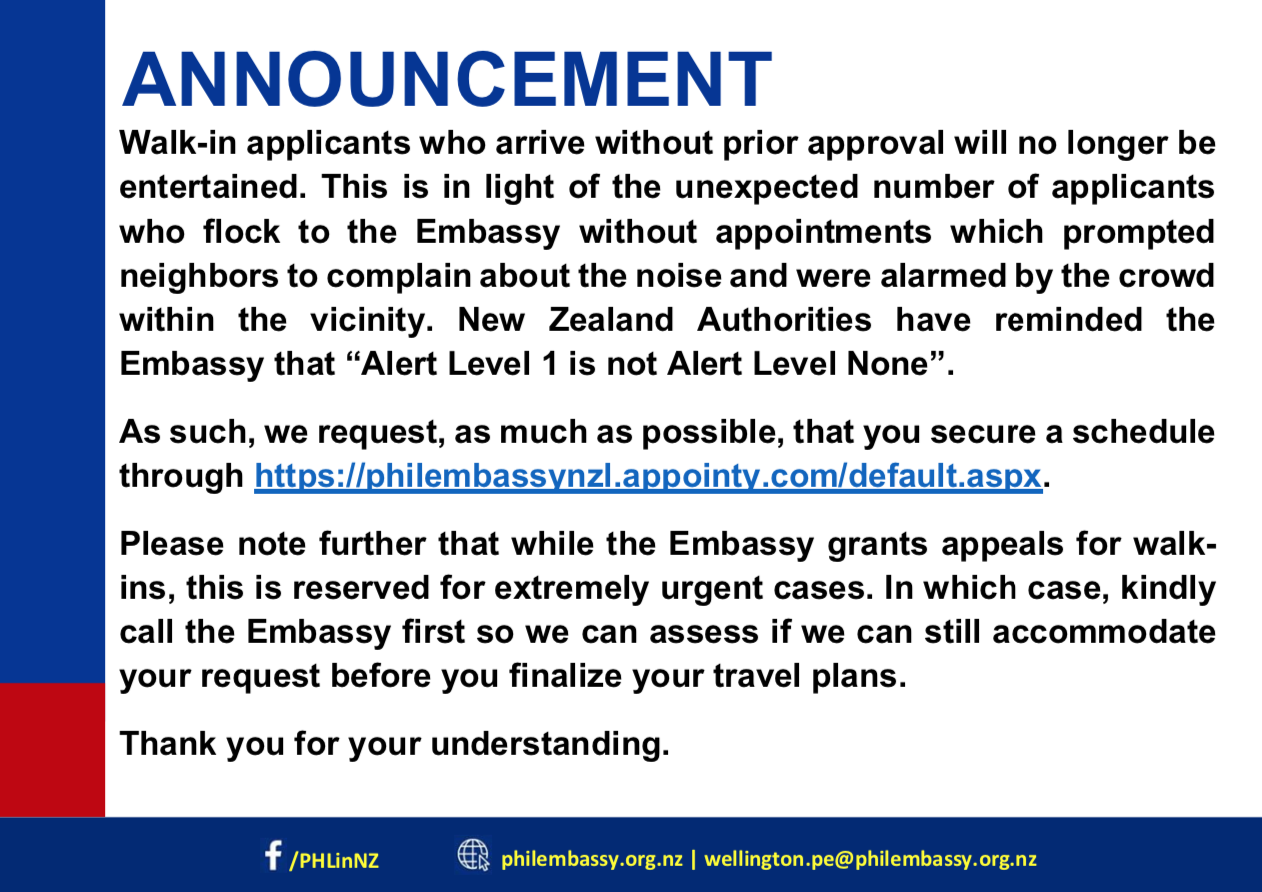 Walk-in applicants who arrive without prior approval will no longer be entertained. This is in light of the unexpected number of applicants who flock to the Embassy without appointments which prompted neighbors to complain about the noise and were alarmed by the crowd within the vicinity. New Zealand Authorities have reminded the Embassy that "Alert Level 1 is not Alert Level None".
As such, we request, as much as possible, that you secure a schedule through https://philembassynzl.appointy.com/default.aspx.
Please note further that while the Embassy grants appeals for walk-ins, this is reserved for extremely urgent cases. In which case, kindly call the Embassy first so we can assess if we can still accommodate your request before you finalize your travel plans.
Thank you for your understanding.