Warning About Illegal Recruitment to Commit Cybercrimes in Southeast Asia QDL-2023-01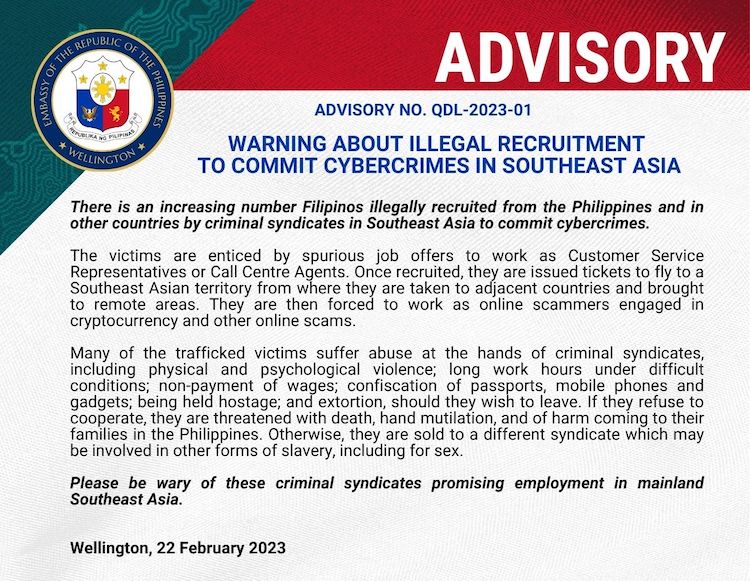 There is an increasing number Filipinos illegally recruited from the Philippines and in other countries by criminal syndicates in Southeast Asia to commit cybercrimes.
The victims are enticed by spurious job offers to work as Customer Service Representatives or Call Centre Agents. Once recruited, they are issued tickets to fly to a Southeast Asian territory from where they are taken to adjacent countries and brought to remote areas. They are then forced to work as online scammers engaged in cryptocurrency and other online scams.
Many of the trafficked victims suffer abuse at the hands of criminal syndicates, including physical and psychological violence; long work hours under difficult conditions; non-payment of wages; confiscation of passports, mobile phones and gadgets; being held hostage; and extortion, should they wish to leave. If they refuse to cooperate, they are threatened with death, hand mutilation, and of harm coming to their families in the Philippines. Otherwise, they are sold to a different syndicate which may be involved in other forms of slavery, including for sex.
Please be wary of these criminal syndicates promising employment in mainland Southeast Asia.