Basic Filipino Language and Culture Programme NZ Launched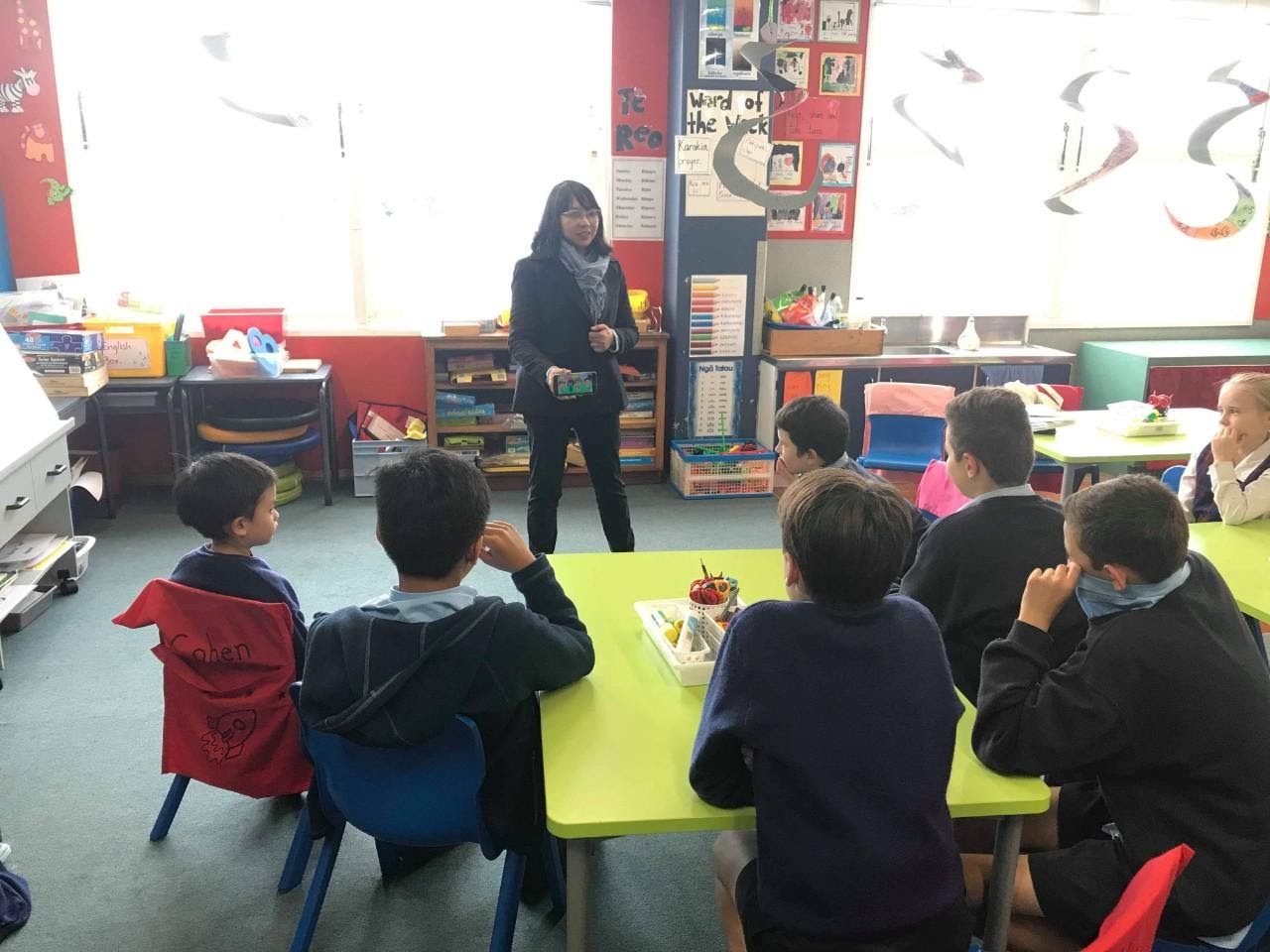 "Young Filipino and Kiwi students look on as Vice Consul Feamor Vyn S. Tiosen shows them an interactive video."
Children aged 5 to 12 years old from St. Benedict's School in Khandallah, Wellington participated in the first session of the Philippine Embassy to NZ's Filipino Language and Culture Programme NZ (#FLCPNZ).
According to Ambassador Jesus Domingo, "It's best to start them young. These heritage learners, or the children of Filipino migrants here in New Zealand, will finally have the chance of reconnecting with their roots. For the young Kiwis who chose this class as an elective, this will give them the opportunity to learn more about Philippine culture."
The said programme will run for a total of eight (8) one-hour sessions covering the basics of the Filipino language, culture and history. After piloting at St. Benedict's, it will be offered on the weekends at the Embassy and to interested schools and communities. More advanced programs are being planned to also cover other regional Philippine languages. It will also be the basic requirement of the Embassy's Youth Ambassador Program (#YAMBA).
For those interested to sign up for future sessions of the #FLCPNZ, you may get in touch with the Philippine Embassy in Wellington, New Zealand via email: wellington.pe@philembassy.org.nz.