Event 3 of Fiesta Filipinas an Online Celebration of Philippine Festivals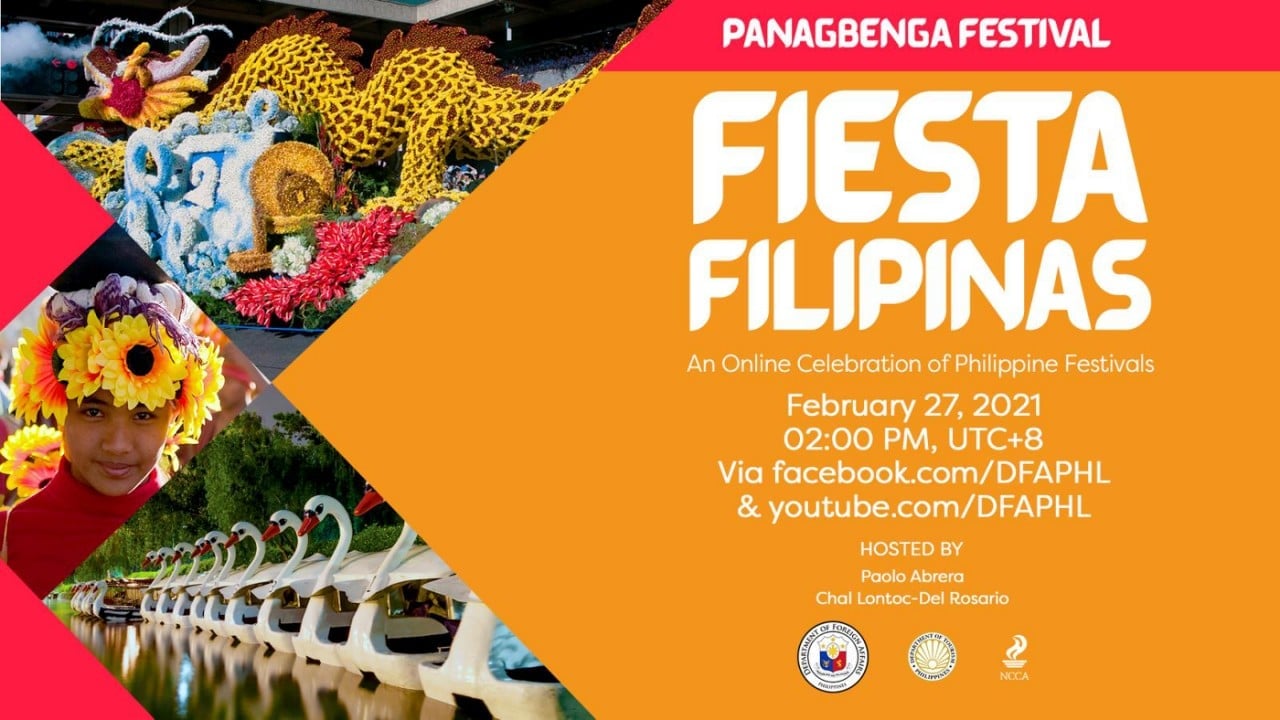 Event 3 of Fiesta Filipinas: Panagbenga Festival on 27 February 2021
Win a kit and join the online celebration! Send us an email at sharon.primavera@philembassy.org.nz (subject: Fiesta Filipinas Event 3) and just answer our easy questions:
PANAGBENGA FESTIVAL IS ALSO KNOWN AS THE?
WHAT IS THE DATE OF THE PANAGBENGA FESTIVAL IN BAGUIO?
WHAT IS THE PURPOSE OF PANAGBENGA FESTIVAL?
As we only have limited kits available, winners will be chosen on a first e-mail basis (to those with correct answers)! Don't forget to indicate your name and contact number.
The contest is open to all Filipinos in WELLINGTON with close affinity to the Philippines (other regions will be invited to future events).
Once you open the kit, post your "unboxing" video on YouTube or Facebook and tag the @PHLinNZ and @FiestaFilipinas.
Watch out for more announcements on this page!