FiliLife: A Memorable Sunset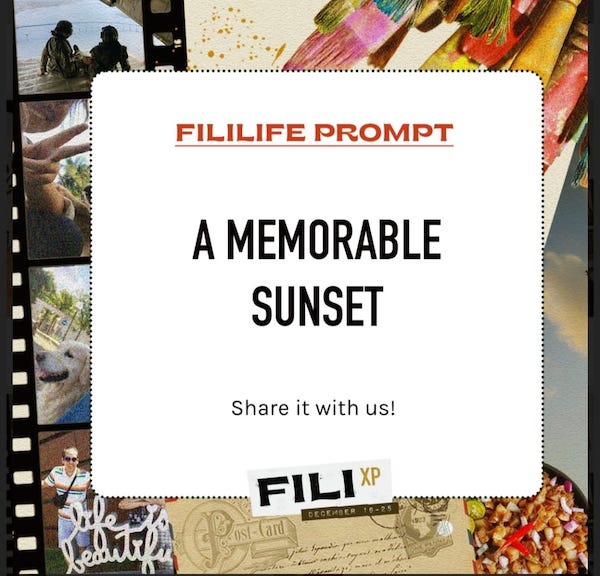 Do you know that an average person sees around 30,000 sunsets in their lifetime?
That makes every day worth celebrating don't you think? What does your sunset look like? For today's challenge, we invite you to share your sunset photos or videos, just make sure to add #FiliLife #FiliXP so we can see them too!
#FiliLife #FiliXP