FiliLife: Someone You Want To Spend The Afternoon With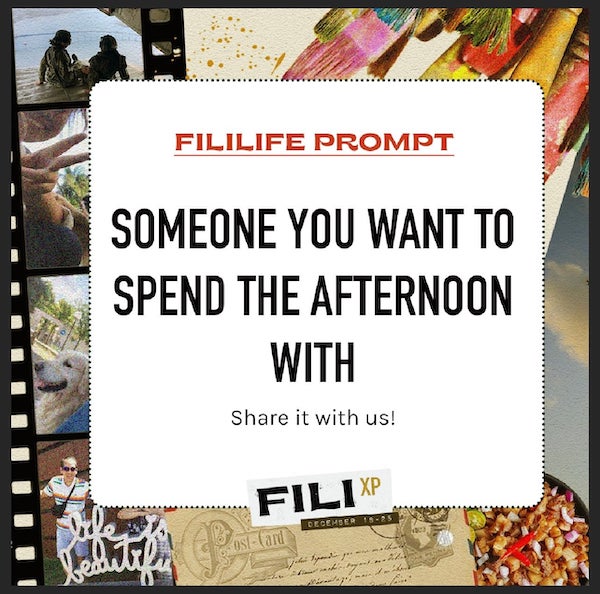 Here's something to think about: if you are given the chance to spend an entire afternoon with someone, who would it be and why? It could be a close friend or family member, or even someone you haven't met yet.
Post a photo or video of that person and make sure to use the hashtags #FiliXP and #FiliLife so we don't miss them!
And now the 30-day countdown begins!
For today's challenge, we want you to share with us, and the rest of the world, a photo or video of the best Christmas gift you've ever received!
It doesn't have to be a "thing"; it could be someone you love, an unforgettable experience/ achievement, or even a puppy - a gift could be anything, as long as you find it special
Don't forget to add hashtags #FiliXP and #FiliLife on your posts!