Habi Kalayaan Online Fair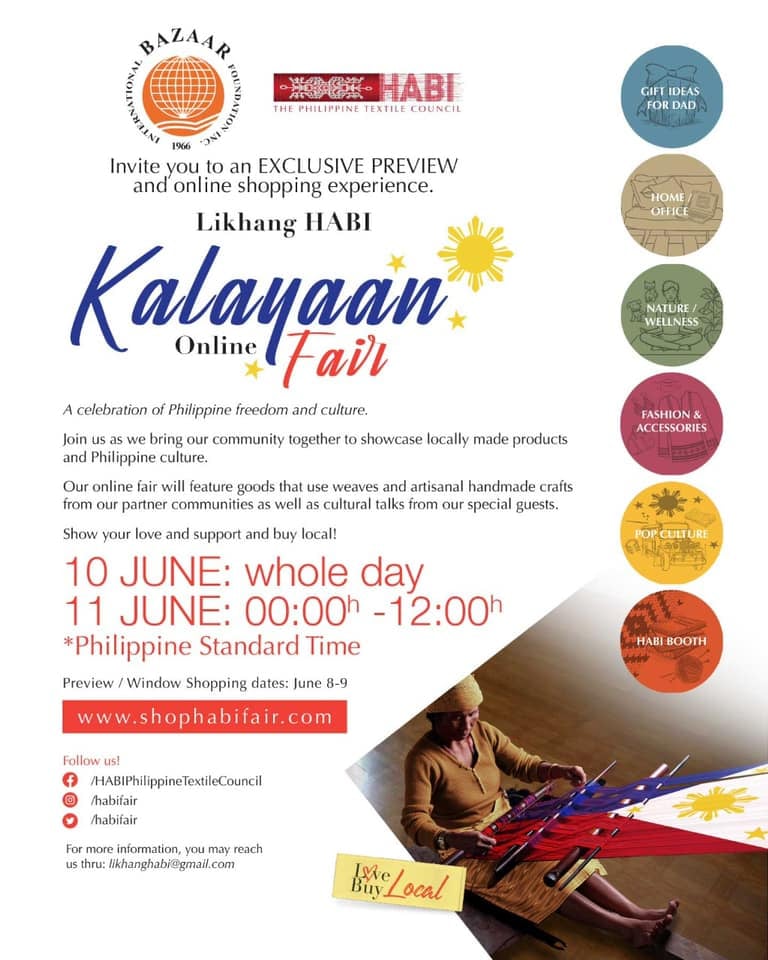 The Philippine Embassy in New Zealand wishes to invite everyone to a special online fair organized by the International Bazaar Foundation Inc. (IBF) in cooperation with the HABI Textile Council of the Philippines entitled "HABI KALAYAAN ONLINE FAIR" on 10-11 June 2021.
The online fair aims to promote sustainable fashion and other lifestyle products using traditional and contemporary textiles from the different parts of the Philippines.
The online fair may be accessed through www.shophabifair.com from 00:00H (Philippine Standard Time) on 10 June 2021 until 23:59H (Philippine Standard Time) on 11 June 2021.