National Arts Month 2023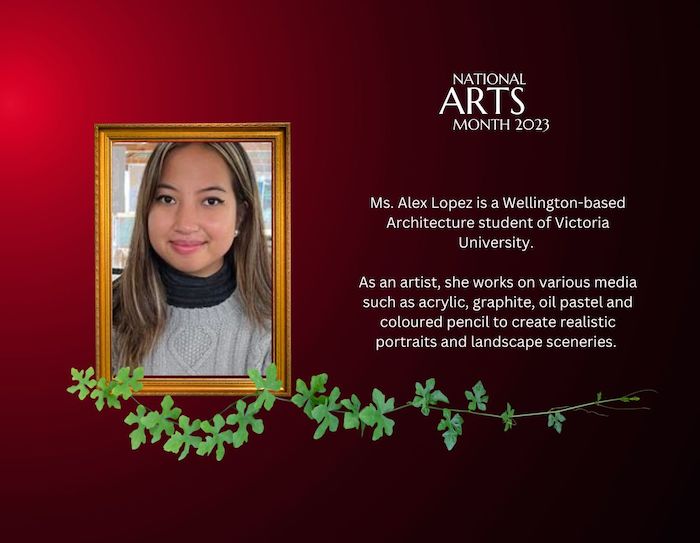 Tara na't maki-Sining!
Pursuant to Presidential Proclamation No. 683 promulgated by then President Corazon Aquino in 1991, the month of February of every year was declared National Arts Month.
With this year's theme "Ani ng Sining, Bunga ng Galing", the Department of Foreign Affairs celebrates National Arts Month (NAM), showcasing the talent and creative skill of Filipino artists from all over the world! Let's celebrate artistic and cultural achievements and pay tribute to the uniqueness and diversity of the Filipino heritage and culture.
Here in New Zealand, the Philippine Embassy in New Zealand is proud to introduce and showcase the talent and creativity of Ms. ALEX LOPEZ. Alex is a Wellington-based Architecture student of Victoria University. As an artist, she works on various media such as acrylic, graphite, oil pastel and coloured pencil to create realistic portraits and landscape sceneries.
#NAM2023 #FilipinoArtists #NationalArtsMonth #CulturalDiplomacy