Philippine Ambassador addresses Gala Night Celebrating Philippine Culture in NZ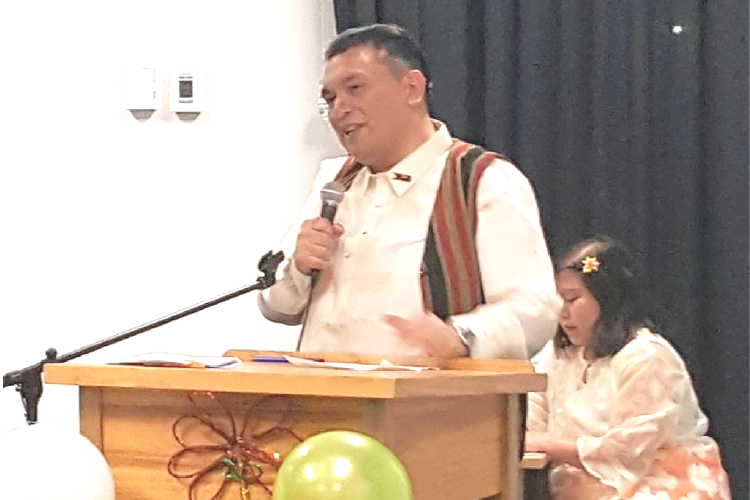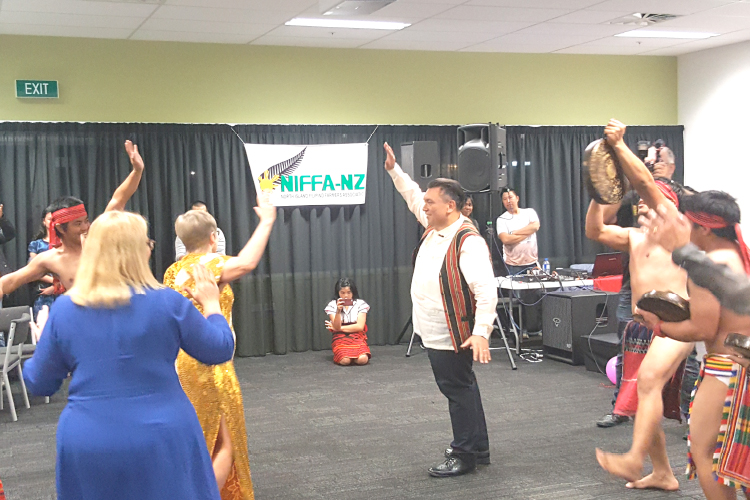 As keynote speaker, Ambassador Jesus S. Domingo addressed Filipino communities in the South Waikato region and nearby towns during the Filipino Cultural Night held on 29 April 2017 at the District Council hall. The gala dinner was co-hosted by the North Island Filipino Farmers Association-NZ (NIFFA-NZ) and the City Council, headed by Mr. Julius Caoing, NIFFA President, and Her Worship Jenny Shattock, Mayor of South Waikato, respectively. Hon. Louise Upston, Member of Parliament for Taupo and New Zealand Associate Minister for Primary Industries, also graced the event.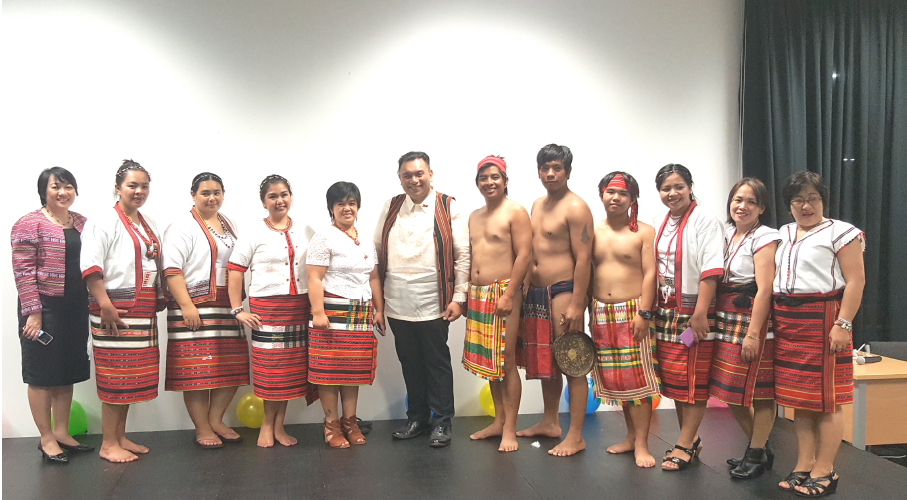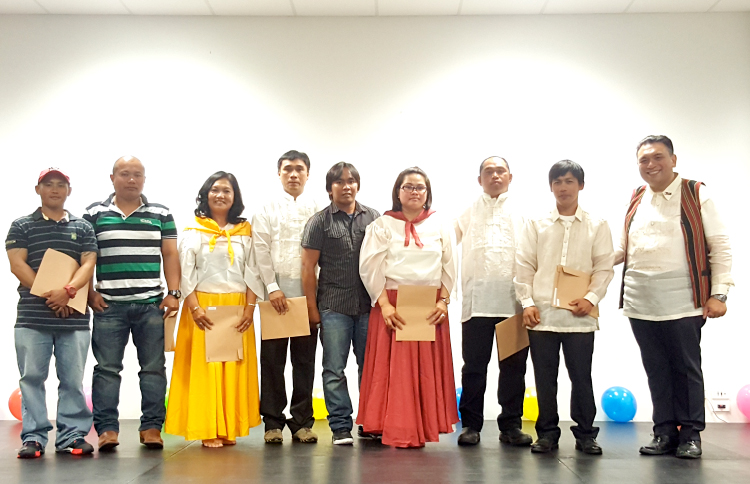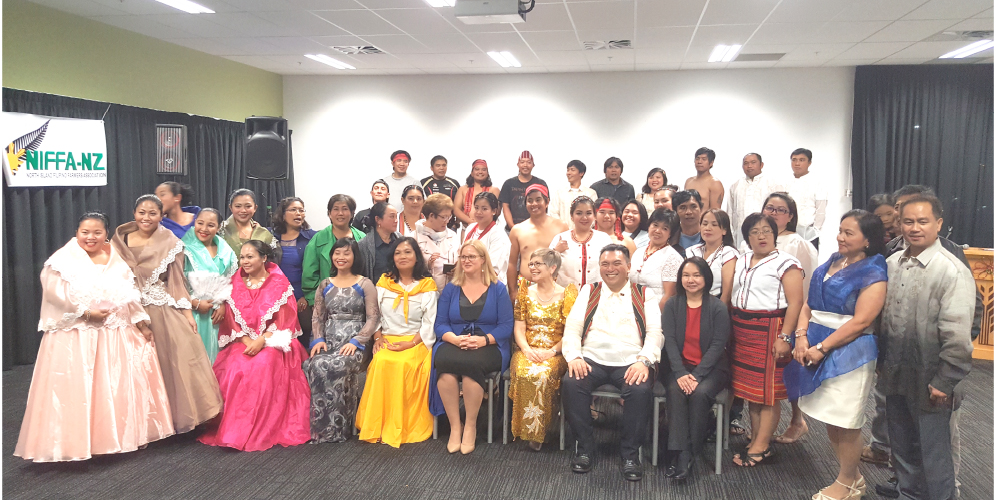 Ambassador Domingo spoke of the Filipino's hallmark global brand of malasakit which is the word in the Philippine language for deep intimate care. Filipinos excel as caregivers, doctors, teachers and nurses, but even those not directly working in the health profession, such as IT, agriculture or farming also manifest the same caring nature. He noted that "our kababayans are the stars of New Zealand primary industry" and thanked them for the pride and distinction they bring to the country.
Ambassador Domingo explained that like New Zealanders, Filipinos have a strong family orientation that motivates them to invest in their children's education. In response to Mayor Shattock's comment on having "a Filipino elected member sitting around our council table making decisions for our whole community", he expressed appreciation for the recognition of the Filipino's ability and potential not just as farmworkers, but also in governance.
Apart from the Philippines and New Zealand's common multicultural characteristic, Ambassador Domingo highlighted the two people's similarity in terms of adaptability and ingenuity. He cited the analogy of the "No. 8 Wire" and "Jeepney Thinking" whereby the Kiwis fashioned many things they lacked out of this specific wire used for farm fences, much like the story of the US military jeeps from World War II that Pinoys converted to mass transit.
In her remarks, Hon. Upston called attention to the cultural diversity in New Zealand which has around 200 ethnicities. She underscored the importance of sharing "what is unique about our cultures so that we can learn to live better together in harmony, peace and unity". She further acknowledged and thanked the Filipino community for its "absolutely critical" role in the primary industry which is the biggest driver of New Zealand's economy. She said that achieving the very ambitious target of increasing exports would not be possible without the hardworking people in the farming industry.
Mayor Shattock likewise lauded of the contribution to South Waikato of the Filipino community that continues to grow "especially in our farming sector with a significant number of our local farmers seeking out Filipino people to work on and manage their farms". She affirmed that Filipinos, being "a very important workforce", are preferred for their "fantastic work ethic, skills and talent".
The gala night celebrated Philippine culture through the country's classical songs and traditional dance, showcasing Filipino indigenous performance arts and talent as well as its colourful textiles. Ms. Fely Aragon-Batiloy of Rotorua serenaded the guests while Filipino communities hailing from South Waikato and Bay of Plenty, Tokoroa and Putaruru presented their renditions of Cordilleran, Cariñosa and Salakot dances.
The Cordillera performances, which included guest participation, were particularly captivating. The vibrant indigenous Philippine culture was in full display through brightly coloured woven fabrics, lively music and energetic dance moves. There is a significant population of Filipinos in Waikato from the Cordillera Administrative Region.
Cultural Diplomacy is one of the major work streams of the Philippine Embassy. Under the leadership of Ambassador Domingo who professes his Cordilleran Kankana-ey lineage, the Embassy strives to expose New Zealand to the diverse cultures of Philippine nation. In March this year, a renowned Filipino anthropologist, Dr. Maria Carmen Domingo-Kirk, visited New Zealand and spoke before various communities in Wellington and Auckland on the magnificent cultural heritage of the Cordillera people