Philippine Ambassador joins the Filipino community in New Zealand at the Pistang Pilipino sa Rotorua 2013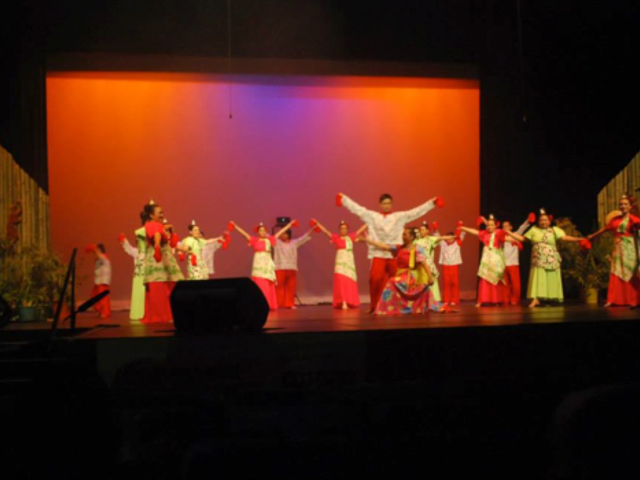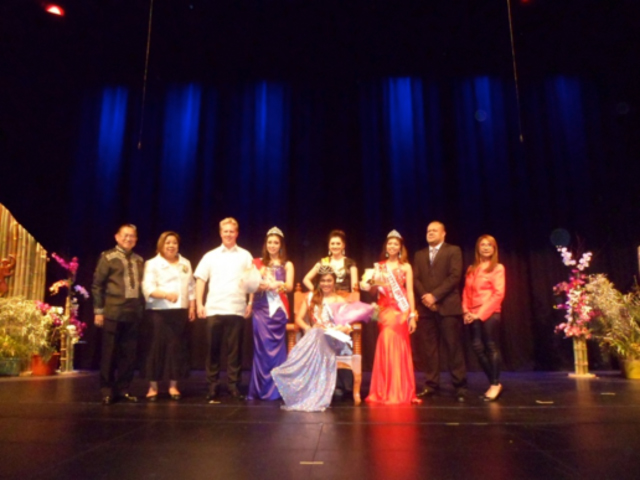 As the Philippine Embassy continues to reach out to the Filipino communities in New Zealand, Ambassador Virginia H. Benavidez led the Philippine Embassy Team and joined the festivities of Pistang Pilipino 2013 sa Rotorua on 26-27 October 2013. Pistang Pilipino 2013 sa Rotorua was a grand celebration of Filipino culture, beauty, sports, arts and food during the annual New Zealand Filipino Labour Weekend Festival.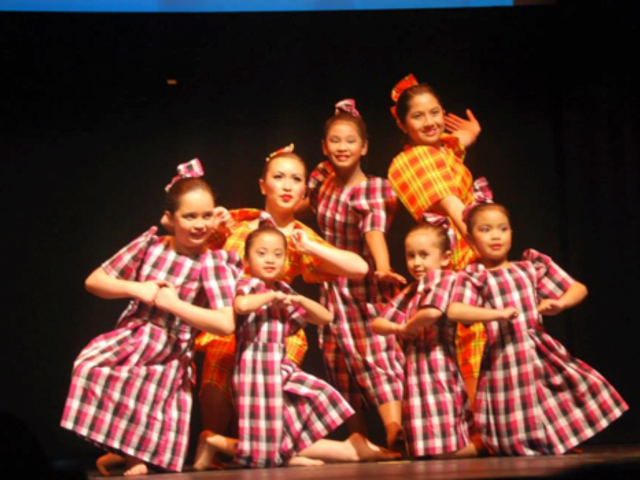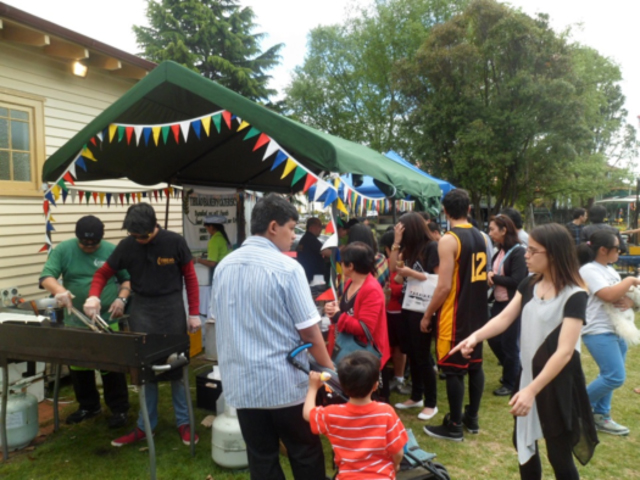 The Filipino Labour Weekend Festival is an annual opportunity for Filipinos all over New Zealand to gather and celebrate Filipino culture, arts, sports and food. It is also a time to showcase Filipino culture to New Zealanders and international visitors. Each year, a different city is chosen to host the Labour Weekend festivities and for 2013, Rotorua played host to the festival with the Philippine Club of Rotorua Incorporated (PCRI), an active member of Multicultural Rotorua, taking the lead role in Pistang Pilipino 2013 sa Rotorua.
Philippine President Benigno S. Aquino III and New Zealand Prime Minister John Key both acknowledged the significance of the festivities of the Filipino community in New Zealand by sending their respective messages for Pistang Pilipino 2013 sa Rotorua. President Aquino stated that "Filipino communities abroad affirm the professionalism, creativity, and loyalty inherent to our people. Your efforts inspire us back home to persevere even more, and pass on our people's heritage and legacy of solidarity to succeeding generations." He exhorted "every Filipino to stay the course, as we drive further along the straight and righteous path towards progress".
Prime Minister Key conveyed his best wishes to the Filipino community in New Zealand as they celebrated the Filipino Labour Weekend festivities. "Events such as these are a wonderful opportunity for our Filipino community to share their vibrant culture with the wider community in New Zealand", he stated. The Prime Minister further declared that he is "proud to be the Prime Minister of a nation as diverse as ours" and that he knows that "we are all richer for the valuable contribution that our ethnic communities make to our success as a country".
Ambassador Virginia H. Benavidez congratulated the PCRI in hosting an "exciting and fun-filled annual gathering which brought thousands of Filipinos together from different parts of New Zealand" in a celebration that showcases "the vital contributions of more than 36,000 Filipinos to making New Zealand a multi-culturally enriched and ethnically diverse nation". She commended "the officers and members of PCRI and all those who worked hard and gave their support, commitment and services to make Pistang Pilipino 2013 sa Rotorua a very memorable, meaningful and momentous one". She also conveyed deep appreciation for the participation and cooperation of Filipinos all over Aotearoa and the presence and involvement of Government Officials from Rotorua and friends from New Zealand.
The Honorable Todd McClay, Minister for Revenue and Minister for Parliament for Rotorua also warmly conveyed his message to the Filipino community by saying that in Rotorua "we have a strong and vibrant Filipino migrant community, making it a perfect place to celebrate this year's Pistang Pilipino festival". Rotorua Mayor Steve Chadwick also extended a warm welcome to the Filipino community and said that Rotorua is thrilled to have the vibrant Filipino festival hosted in the city.
Pistang Pilipino had an excellent line up of events which included nine sports tournaments- basketball, volleyball, golf, badminton, ten-pin bowling, tennis, darts, 8-ball billiards and Sepak Takraw (kick volleyball). The highlight of the festival were the two consecutive evening cultural performances featuring the Filipino Regional Ethnic Dance (FRED) Competition, the Miss Philippines-New Zealand Beauty Pageant 2013, Philippine cultural shows and a thanksgiving concert.
Multiple venues were utilized for the festival events with the Rotorua Arts Village serving as the festival headquarters. It housed the Philippine Embassy's Mobile Consular Services Team who continues to provide various consular services to Filipinos wherever they may be, such as application and renewal of passports, notarial documentation, and registration of births and marriages services. The Team is known for its tagline, "The Philippine Embassy in New Zealand: Serving with a Smile, Going the Extra Mile and Reaching beyond Our Grasp". The Roturua Arts Village also housed the mobile art exhibition, childcare services and the Filipino market which provided a delectable range of culinary delights both handmade locally and imported from the Philippines.
Filipino culture was highlighted during the evening programs and showcased Filipino beauty and talents performed by pageant contestants along with a variety of cultural Filipino dance groups including Wellington's Filifest New Zealand Inc., the Filipino Wellington Choir and the PCRI dance group. Dr. Antonio (Tony) Noblejas, QSM, Chairman of the Federation of Filipino Associations, Societies and Clubs in New Zealand Incorporated (FFASCNZ, Inc.) also congratulated the PCRI in its "100% commitment and patience" in organizing and hosting Pistang Pilipino 2013 sa Rotorua. He commended the members of PCRI "for their great initiative not just in hosting our Pistang Pilipino this year but also for their Great Vision to use the modern communication of internet" to facilitate the communication between the Filipino communities across New Zealand regarding Pistang Pilipino 2013 sa Rotorua.
The Philippine Embassy and the Filipino community together with the FFASC NZ reiterated their hearfelt gratitude to the Organizing Committee headed by Ms. Marjorie Luxford, Chairman, and Mr. Greg Manzano, Project Manager, along with the PCRI Executive Officers 2013-2015, namely, Ms. Lourdes Spijkerbosch, Vice President, Ms. Susana So, Secretary, Ms. Patricia Pike, Assistant Secretary, Ms. Rachel Port, Treasurer, and Ms. Romelyn Garde, Assistant Treasurer. Also deserving of praise are the PCRI Committee Officers 2013-2015, namely, Ms. Erlinda Bowden, Membership, Ms. Tessie Minchin, Cultural, Ms. Liezel Luxford, Sports, Ms. Marichu Buckley, Fundraising, Ms. Rose Jellard, Public Relations, and Ms. Benita Dittmer, Choreographer for the highly successful and meaningful Pistang Pilipino in Rotorua 2013. A Thanksgiving Concert which featured praise and worship songs to God by the Christian group was a fitting finale to the 2013 Annual Labour Day grand reunion of Filipinos in New Zealand.