Philippine Ambassador meets with the Waikato Multicultural Council in Hamilton, New Zealand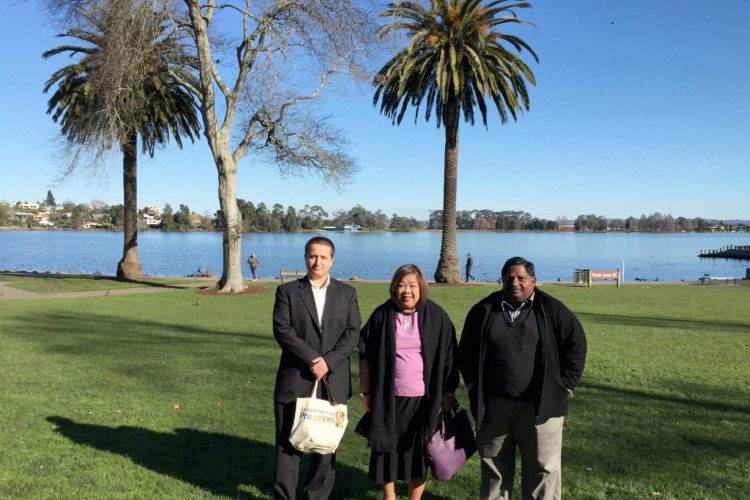 As the Philippine Embassy continues to engage and connect with the multicultural and multi-ethnic communities to broaden people-to-people ties in different parts of New Zealand, Ambassador Virginia H. Benavidez accompanied by Vice Consul Glenn Joseph Obach met with Mr. Jeevan Mathews, Vice President of the Waikato Multicultural Council (WMC) on 13 July 2015 in Hamilton, New Zealand. Also present at the meeting was Mr. Vlad Mageanu, WMC Youth Coordinator.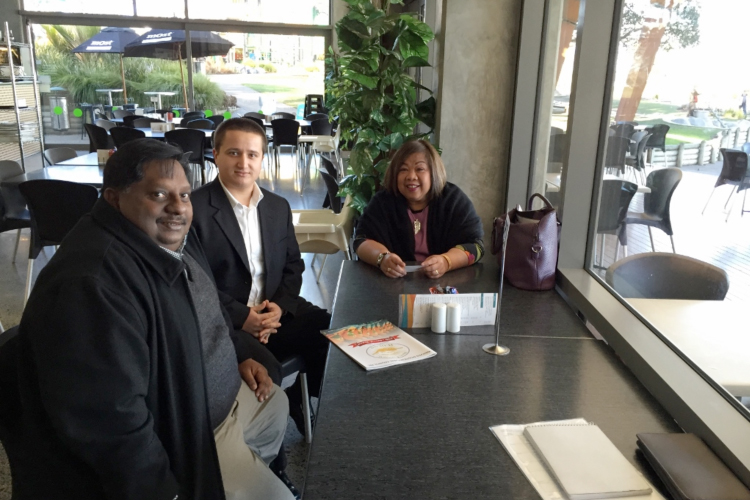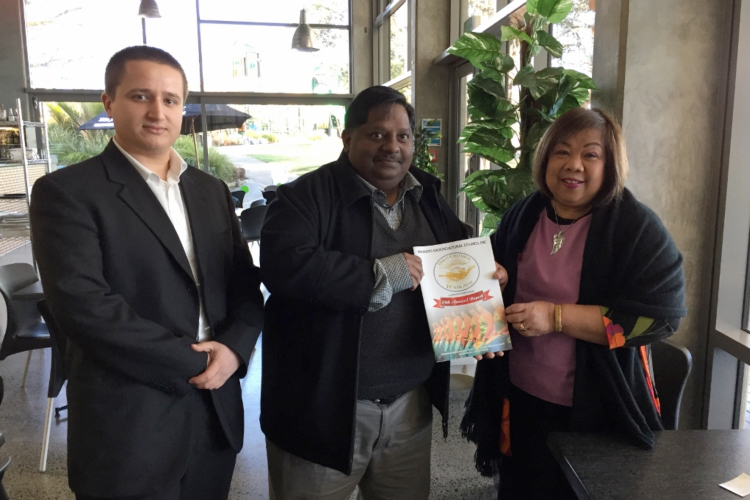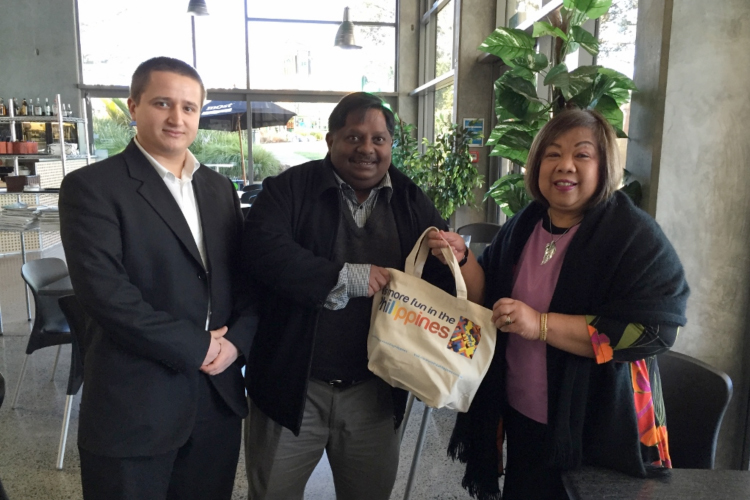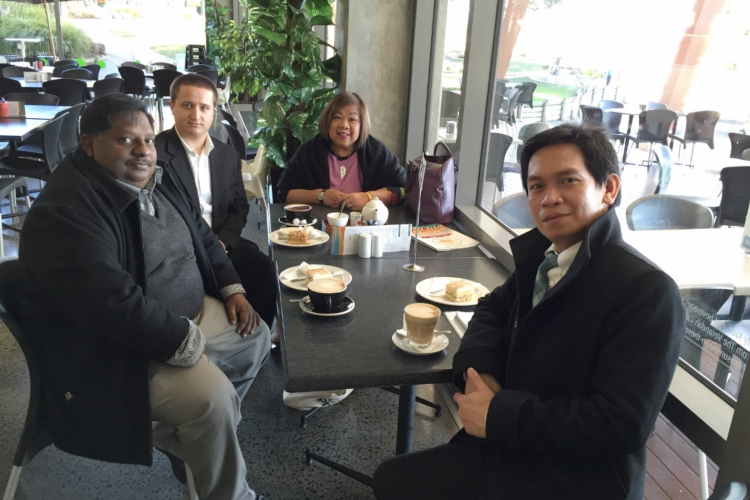 Mr. Mathews was pleased to know that the Philippine Embassy was conducting its mobile consular mission in Hamilton and said that "great service is provided by the Philippine Embassy and that other nations should do the same." He further stated that the Filipino community is the strongest community in the Waikato Region.
Ambassador Benavidez shared with the WMC how the Philippine Embassy continues to reach out to the Filipino community through the mobile consular services, called "The Philippine Embassy in New Zealand: Serving with a Smile, Going the Extra Mile and Reaching Beyond Our Grasp," and that it is an opportunity to meet the members of the Filipino community in the area and also to connect with the local authorities, business and multicultural councils.
Mr. Mathews said that WMC has been providing social services to assist the resettlement of migrants and refugees in the region, and to promote cultural diversity in the community. It acts as an umbrella and resource body for various ethnic organizations in the Waikato Region.
Ambassador Benavidez thanked Mr. Mathews and Mr. Mageanu for a fruitful meeting and reiterated the significance of developing unity, inclusiveness, openness and tolerance among New Zealand's diverse communities, and celebrating, respecting and encouraging each other's uniqueness, religious beliefs, traditions, cultures, festivals and languages.