Philippine Embassy in New Zealand and Knights of Rizal of the Wellington Chapter Commemorated the 126th Anniversary of the Martyrdom of Dr. Jose Rizal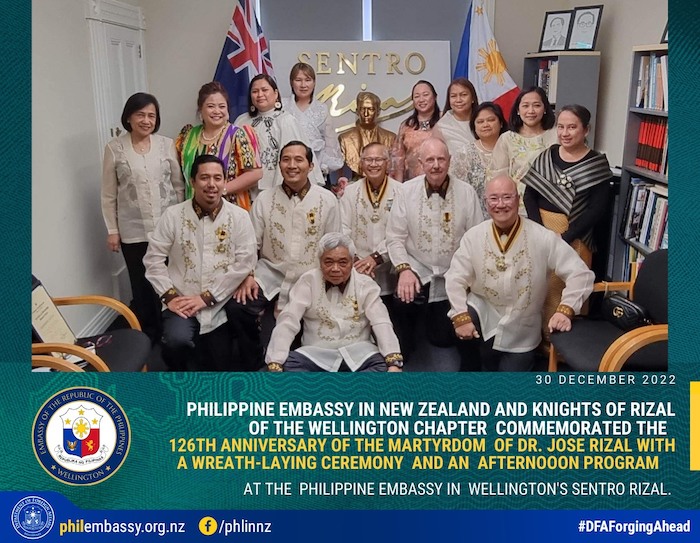 On 30 December 2022. A simple but meaningful observance. Maybe the first commemoration among all Philippine Embassies and Filipino communities as New Zealand time, especially as it is summer, is 13 hrs ahead of UTC.
Gat José Rizal, his life, works, teachings, advocacies…his sacrifices, quite significant to the Filipinos of the 1880s and the 1890s, is just as relevant now and perhaps will be, in the future. He represents universal values, most critically, the inherent dignity of all individuals and human rights which are constantly challenged, both in times of war and peace.
It is sad sometimes that we, his own compatriots, tend to take him for granted. He was somewhat a global rock star with followers far and wide, such as in Indonesia, India, Sri Lanka, Hong Kong, Spain, Germany, France, and Belgium, even at his milieu, which was at an early age of globalization.
His life was never boring and it would not take so much effort to rediscover him. I hope we can all embark on this inspiring quest with our children.