Successful "Pulong-Pulong" at the Pistang Pilipino 2019 sa Hamilton

The Philippine Embassy to New Zealand, in cooperation with the Waikato Filipino Association (WFA), successfully convened the Pulong Pulong 2019 (Hui-ā-Tau), a forum on immigration policy changes, labour conditions and Assistance-To-Nationals (ATN) during the Pistang Pilipino 2019 sa Hamilton. The event represents an important accomplishment especially since earlier Pulongs were only localized to regions, whereas this one is the first that is nationwide in scope.
Eminent persons joined Ambassador Jesus Domingo in the panel of speakers, namely, Atty. Paulo Garcia, former Philippine Honorary Consul General to Auckland and the first ethnic Filipino Philippine-born Member of Parliament (MP) in New Zealand, Ms. Ruth Burgess, Migrant Rights Advocate, and Mr. Ben Dunbar-Smith, Relationship Manager from the Waikato Settlement Unit of Immigration New Zealand.
The Pulong was well-attended by Filipino Community (FilCom) leaders and members, including those from Auckland, Canterbury, Bay of Plenty and Wellington regions where a considerable number of OFWs work and reside. Notable guests also included two other MPs – Hon. Tim Macindoe and Hon. David Bennett. Some Kiwi employers also took advantage of the opportunity to register their views.
Discussions centred on implications on migrant workers of new immigration policies, measures to protect them from exploitation and abuse, support mechanisms to empower them, as well as Embassy services and initiatives to promote their rights and welfare. Since the audience seemed keen on clarifications regarding employer accreditation, contract verification and overseas employment certificate (OEC) issuance, the Embassy also informed on the progress of efforts to establish a Philippine Overseas Labor Office (POLO) in Wellington that will cater to the concerns of OFWs and their employers.
Another major Embassy activity during the Pista was a four-day consular outreach mission from October 24 to 27 which rendered a total of 907 passport, notarial, civil registry, and citizenship retention/reacquisition services.
The Pistang Pilipino 2019 sa Hamilton afforded our nationals from all over New Zealand not only the chance to connect and reconnect with fellow Filipinos and our culture, such as through enjoyment of our cuisine and traditional performances, but also to share and showcase the same to the wider host community.
Ambassador Domingo congratulated WFA for pulling off with distinction, the massive task of hosting the much anticipated annual gathering. He also underscored the vital contributions of more than 70,000 Filipinos, representing over one percent of New Zealand population, in helping to transform New Zealand into a truly multicultural and diverse nation. He likewise conveyed deep appreciation to Filipinos all over Aotearoa, local officials, parliamentarians and other friends for their support.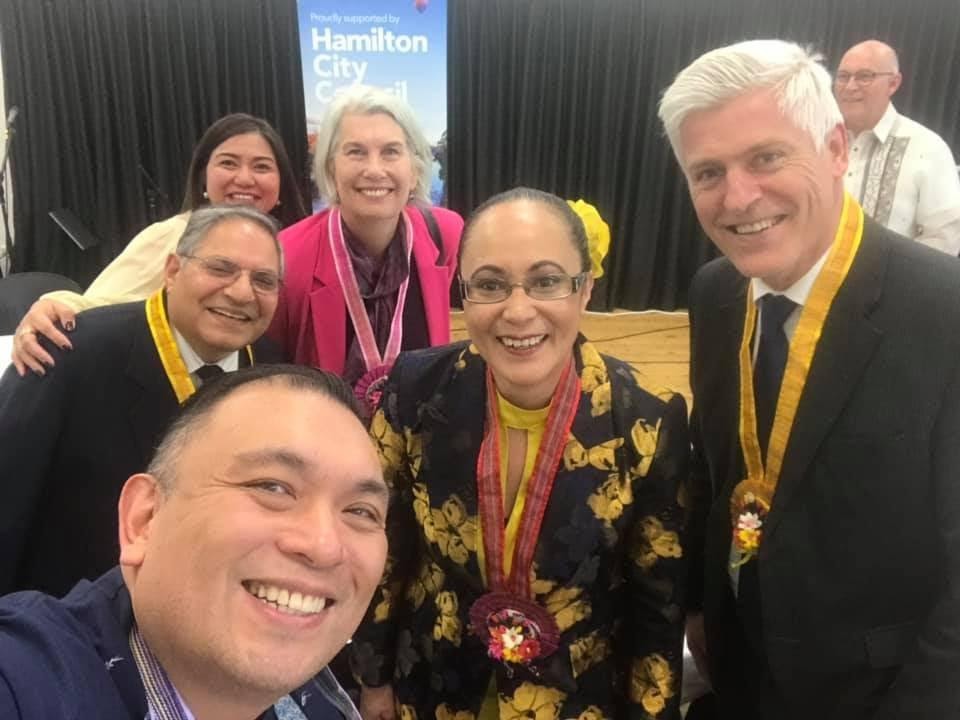 Ambassador Domingo with MPs, city council officials and Filipino community leaders at the opening ceremony of the Pistang Pilipino 2019 sa Hamilton.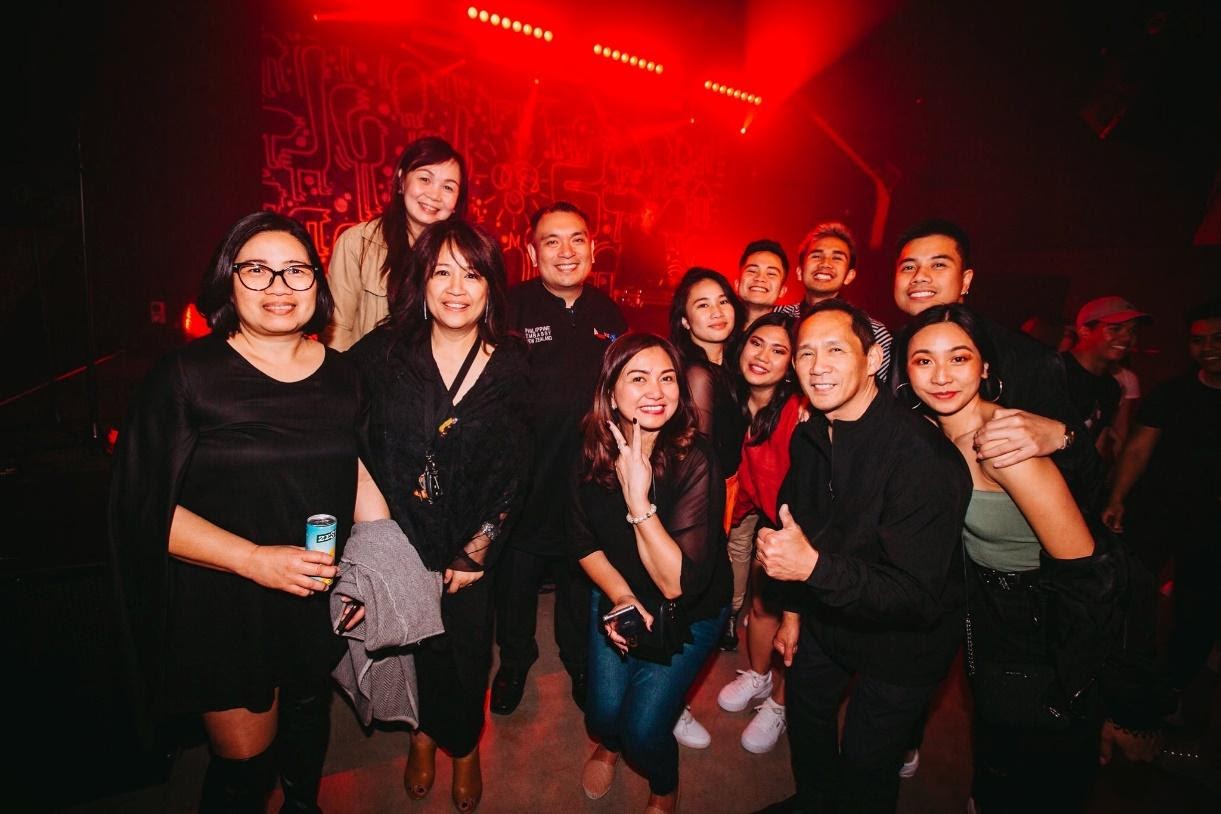 Ambassador Domingo with the Filipino community during the Friday Gimik of the Pistang Pilipino 2019 sa Hamilton. Photo by Chad Fernando.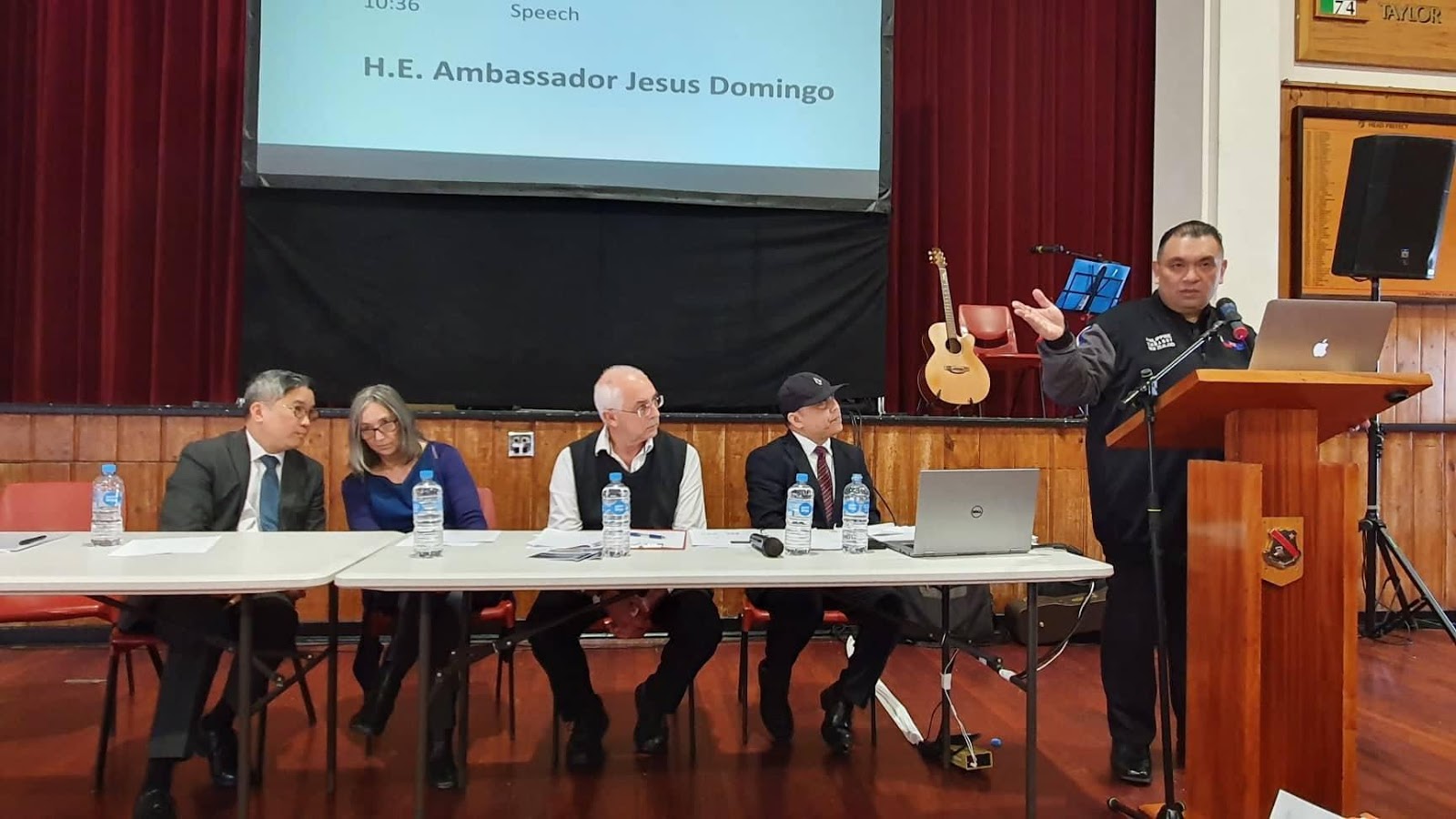 Ambassador Domingo addressing the forum during the Pulong Pulong 2019.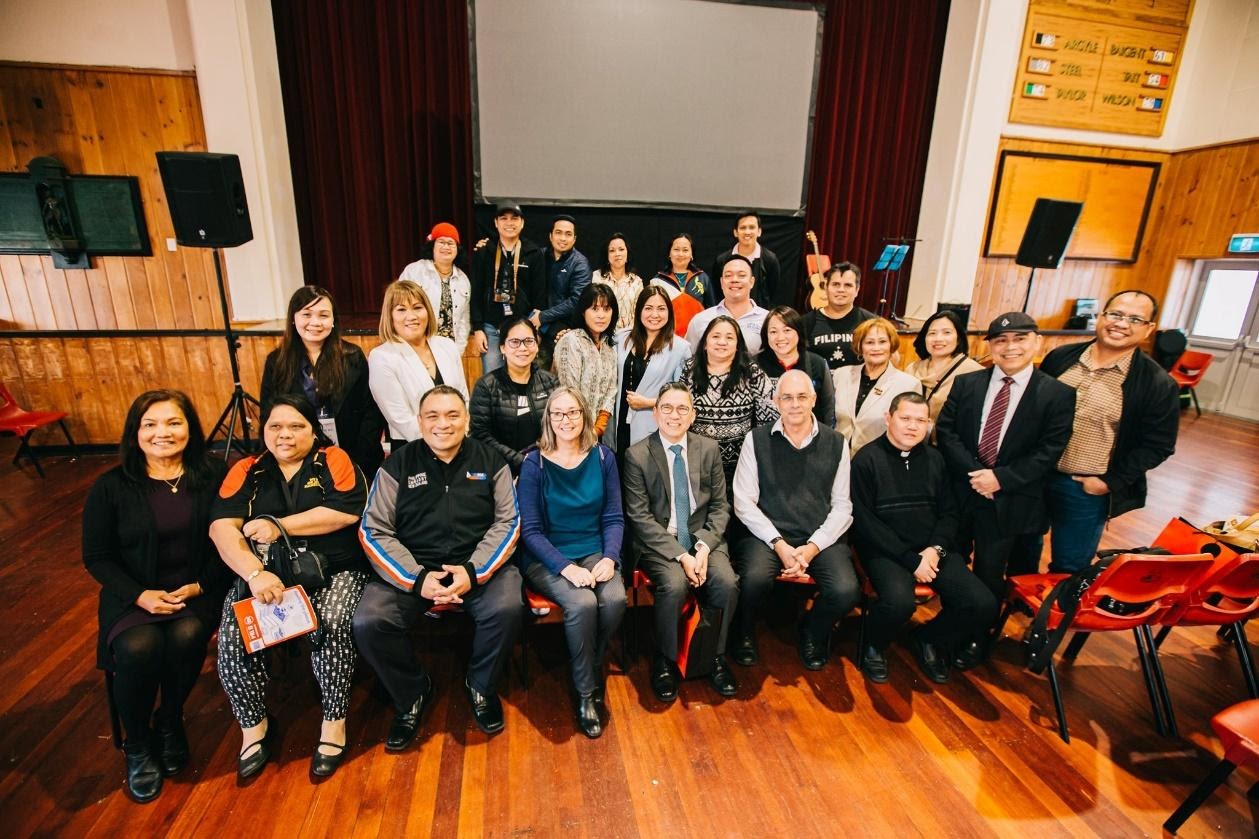 Speakers, organizers and Filipino Community leaders at the Pulong Pulong 2019 (Hui-ā-Tau) of the Pistang Pilipino 2019 sa Hamilton. Photo by Chad Fernando.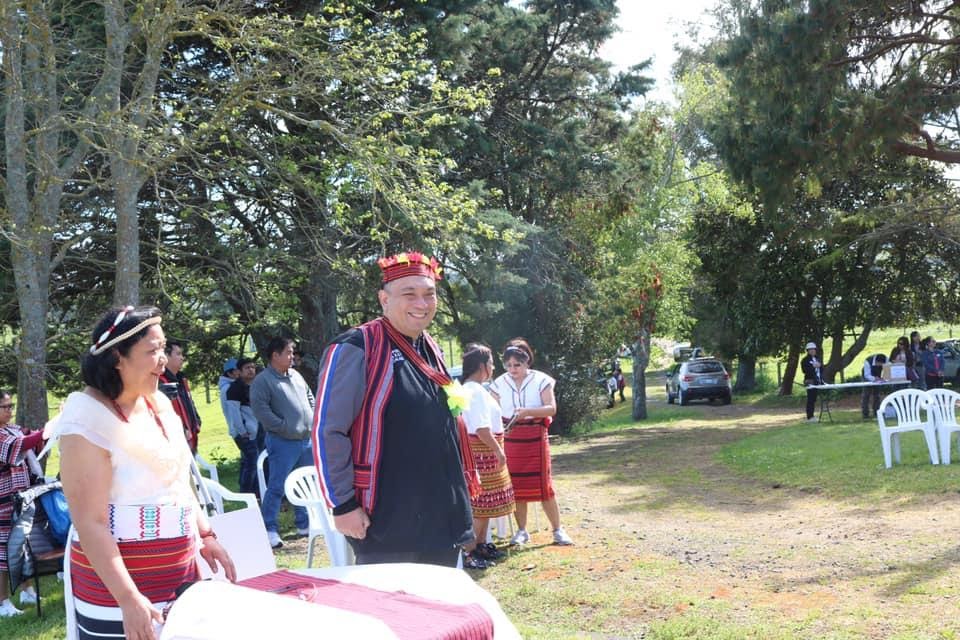 Ambassador Domingo during the Cañao ceremony at Karamu, Te Pahu.