Filipino community in Wellington donates to New Zealand Red Cross for victims of super Typhoon haiyan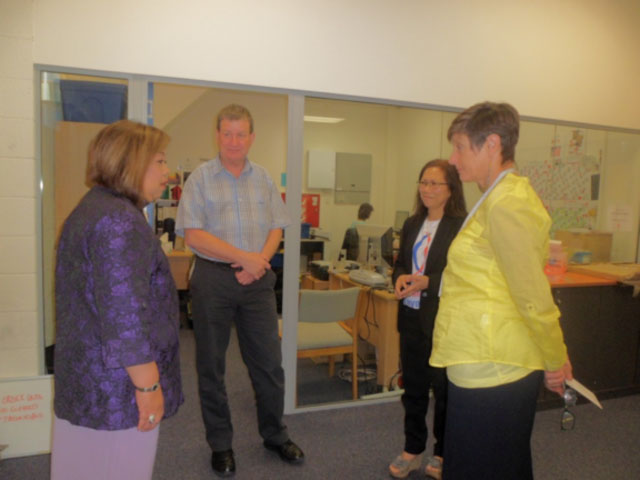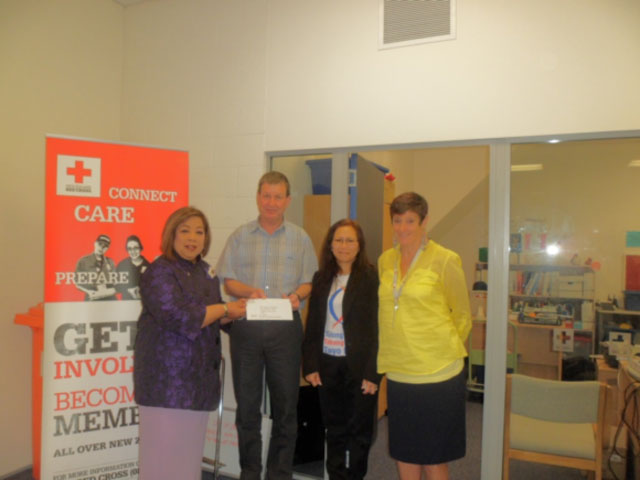 Filipinos from the Wellington Greater Area appealed to fellow Filipinos and New Zealanders alike to support the Typhoon Haiyan Philippine Appeal which consisted of a simultaneous Street Appeal in Wellington, Lower Hutt and Porirua on 21 November 2013 and an Special Concert at the Wellington's Civic Square on 23 November 2013 to raise funds for the victims of Typhoon Haiyan/Yolanda. The Typhoon Haiyan Philippine Appeal was spearheaded by the Federation of Filipino Associations, Societies and Clubs in New Zealand Inc. (FFASCNZ Inc.) in conjunction with the Philippine Embassy and in cooperation with the Filipino community in New Zealand, Filipino organizations, individuals and community groups in the Wellington area.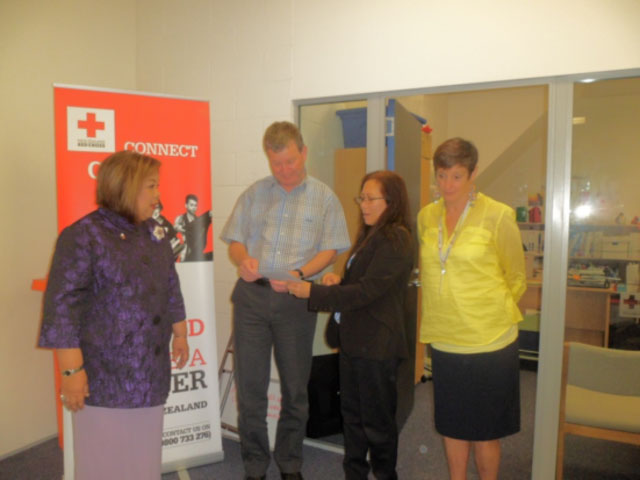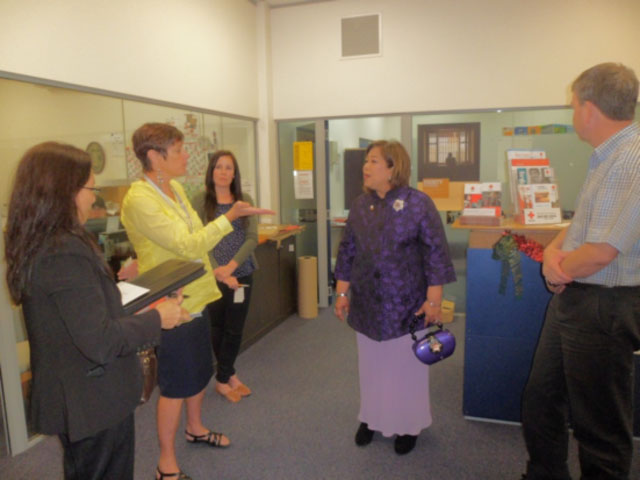 The simultaneous Street Appeal garnered a total of NZ$55,383.80 during the simultaneous Street Appeal and NZ$3,562.60 during the Open Concert at the Wellington Civic Square, according to the official count of Westpac NZ. New Zealanders, foreigners and the public generously gave from their pockets and shared graciously from their hearts. All funds raised were donated equally among the Red Cross, UNICEF and Caritas on 04 December 2013.
Ambassador Virginia H. Benavidez and Consul Arlene Gonzales-Macaisa witnessed the presentation of a check worth NZ$19,694.48 by Ms. Rolyn Demafiles, Secretary of the Federation, to the New Zealand Red Cross. The check was presented to Mr. Andrew McKie, National Operations Manager, and Ms. Jill Ford, Fundraising Manager, of New Zealand Red Cross. Ambassador Benavidez thanked Mr. McKie and Ms. Ford for the New Zealand Red Cross' continuing efforts and assistance for those affected by Typhoon Haiyan.
Ms. Ford said that the New Zealand Red Cross's Appeal for the Philippines to support relief following the devastating of Typhoon Haiyan and the earthquakes that hit the Central Philippines has garnered NZ$1.5 million as of 04 December 2013. She informed Ambassador Benavidez that New Zealand Red Cross has three New Zealand Red Cross aid workers in the Philippines helping to establish vital telecommunications links for the International Federation of Red Cross' (IFRC) massive relief effort to support survivors of Typhoon Haiyan. Mr. Mike Carson from Wanganui, Thomas McNally from Auckland and Ewan Coldicott from Wellington have taken one tonne of IT and telecommunications equipment with them, including HF and VHF radios, satellite communications and also equipment to set up computer networks. Ms. Ford also informed the Ambassador that the New Zealand Red Cross will be helping communities in Central Philippines to rebuild their lives over the next three to four years.
To donate to the New Zealand Red Cross appeal for the Philippines, go to: https://www.redcross.org.nz/