PH Embassy in Wellington reopens during Alert Level 2

The Philippine Embassy in Wellington reopened its doors to the public today after the New Zealand Government announced the easing of restrictions under NZ's Alert Level 2. For seven (7) weeks since New Zealand went into lockdown or Alert Level 4 on 25 March 2020 to flatten the COVID-19 curve, the Embassy had to comply and operate remotely through work-from-home arrangements.
Nevertheless the Embassy was able to assist Filipinos who were stranded or were in need of food during the crucial weeks that NZ was on Alert Levels 4 and 3 – mandating a strict lockdown and quarantine. The Embassy was able to also coordinate a repatriation flight for stranded Filipinos. Now that Level 2 has been implemented, the Embassy could re-open but had to ensure that it was compliant with the NZ Government's safety regulations. This means ensuring that workplaces remain safe through sanitizing the Chancery, providing protective personal equipment and shielded workstations, and setting up contact tracing mechanisms. Office hours are limited, and clients are required to make prior appointments.
Ambassador Jesus S. Domingo said that, "The Philippine Embassy in Wellington continues to be committed in the service of our kababayans in New Zealand and the Pacific. We now operate on a sharply reduced budget due to the Government's austerity measures as it prioritizes combating COVID-19 and providing relief to our people back home. This means that we cannot mount Consular missions outside Wellington for the remainder of the year. However, the Embassy will be open on Sundays to accommodate our kababayan who can only come to Wellington on the weekends. We hope for your understanding. Maraming salamat po!"
The Embassy's services under Alert Level 2 may be found on its website:www.philembassy.org.nz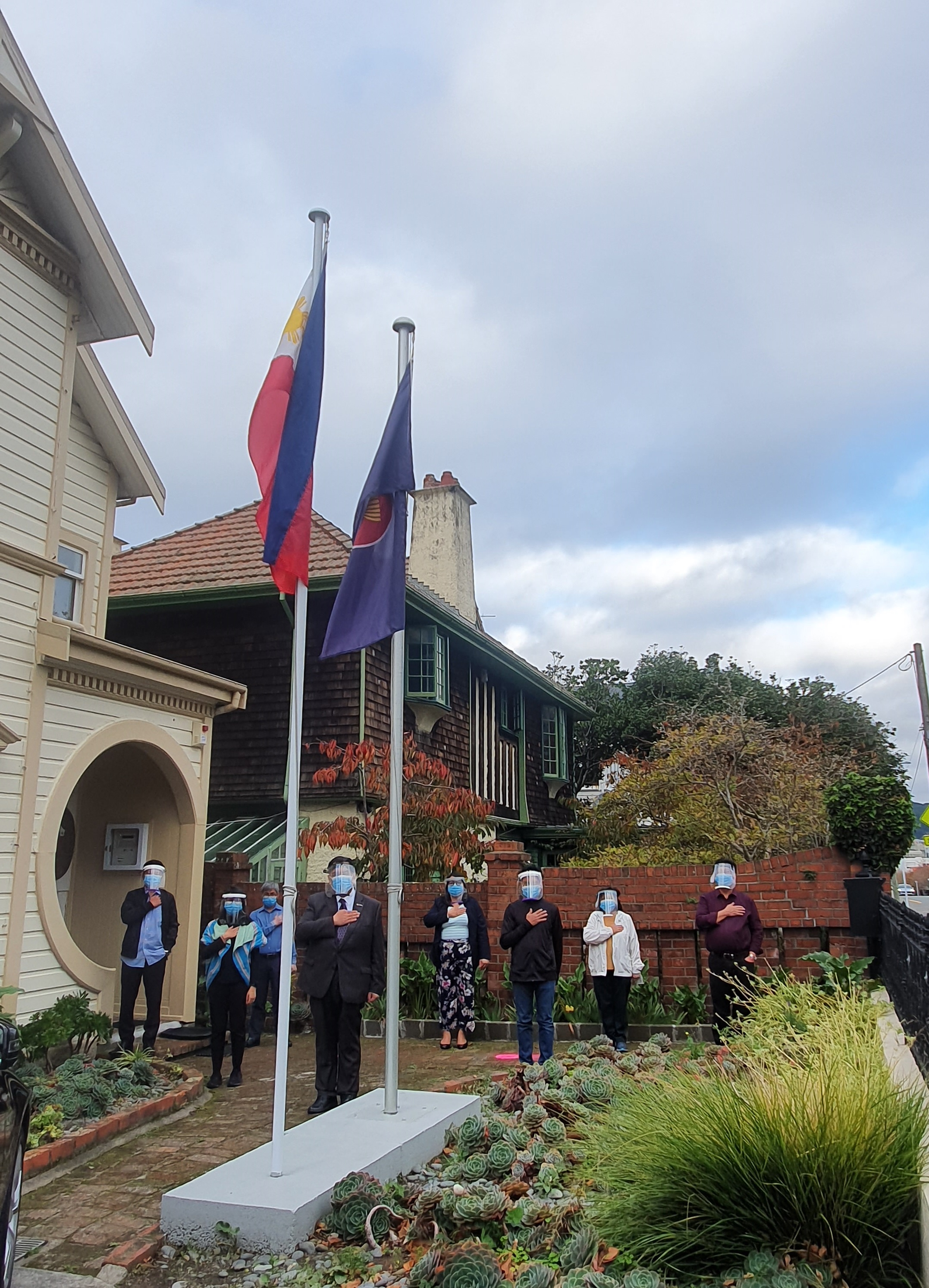 Wellington PE personnel during the flag raising ceremony.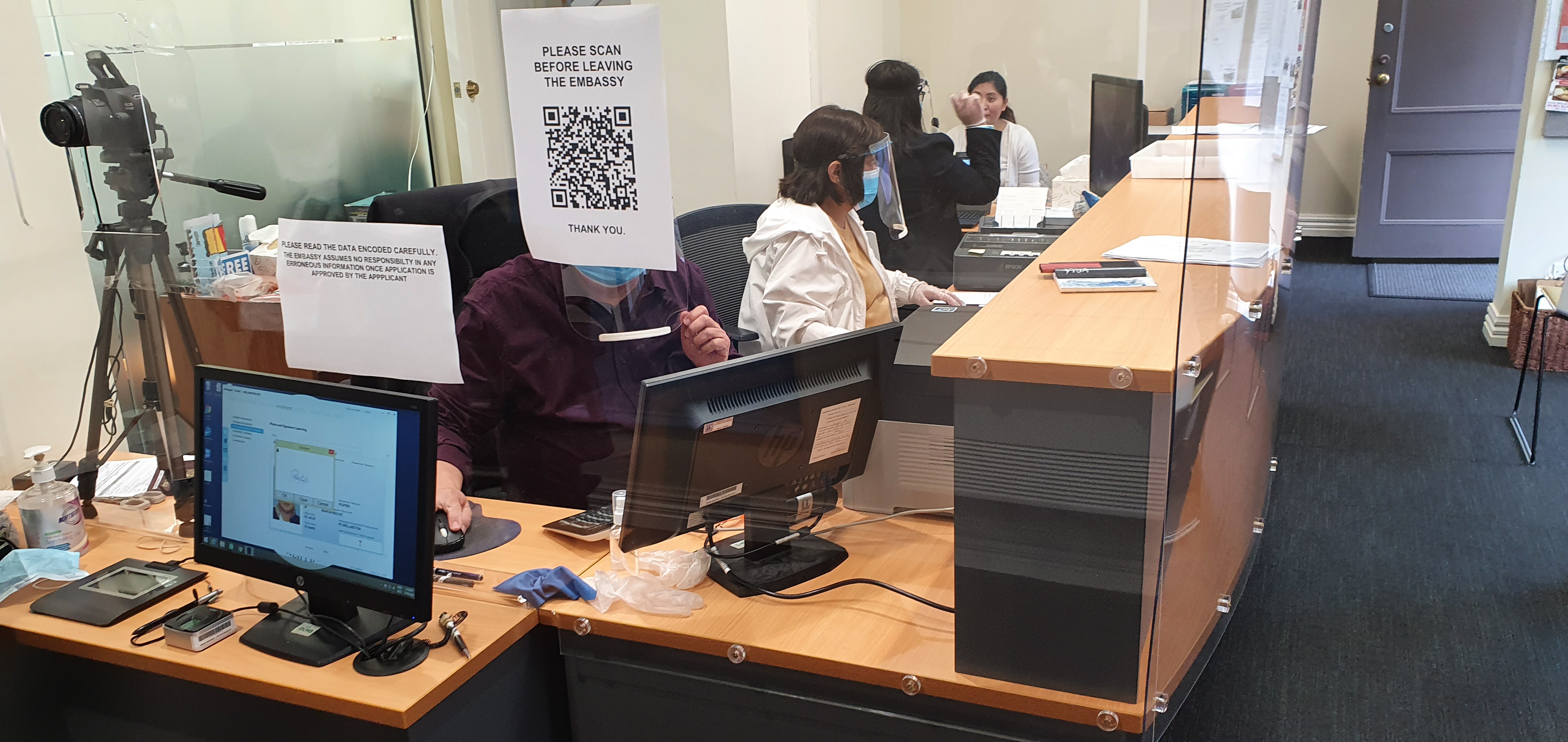 Clients login manually or virtually through Post's contact tracing forms.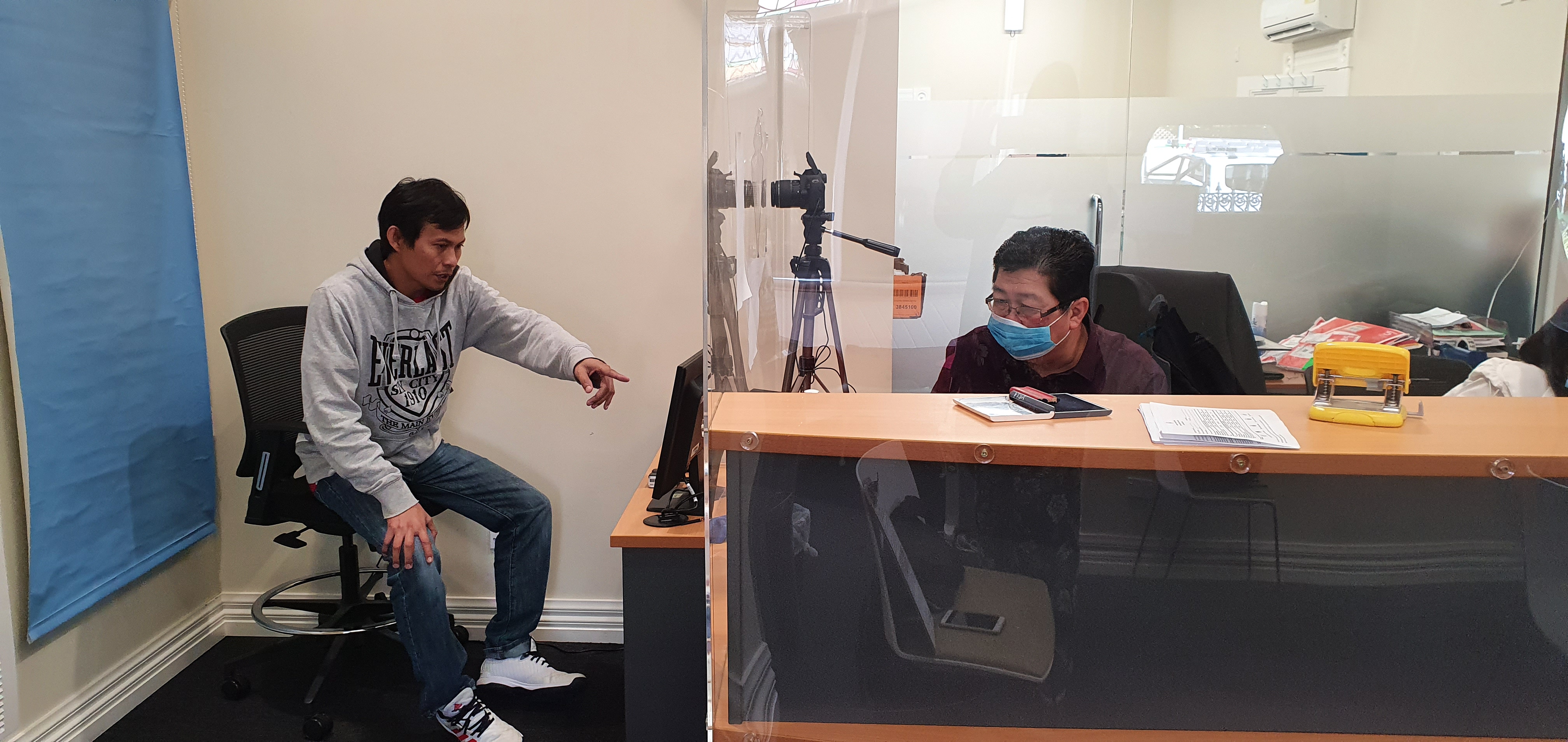 Consular frontliners deliver passport, notarial and Overseas Voting registration services.