Wellington PE repatriates 60 Filipinos from New Zealand to the Philippines

The Philippine Embassy in Wellington, New Zealand (Wellington PE) successfully facilitated the repatriation of 60 Filipinos and their dependents from different parts of New Zealand, who were stranded due to the Alert Level 4 and border lockdown imposed by the New Zealand Government to flatten the COVID-19 curve.
Ambassador Jesus S. Domingo said that, "The Embassy has been working closely with the NZ Government, particularly the Ministry of Foreign Affairs and Trade, and Philippine Airlines for the repatriation of Filipinos needing to return to Manila. It mirrored what the NZ Embassy in Manila had done in coordinating the return of Kiwis and Filipinos with NZ jobs and ties. It has been hectic on both sides, with many working parts to the operation – getting into contact with our people scattered all over our respective countries, arranging their tickets, preparing for quarantine, etc."
Filipinos on the said flight to Manila were more than happy to be able come home to their families. Most of them had expressed their appreciation and gratitude that such a repatriation flight was made available during this most difficult time.
The repatriation flight from New Zealand to the Philippines comes a week before the New Zealand Cabinet's decision to move from Alert Level 4 to Alert Level 3 on Monday, 27 April 2020.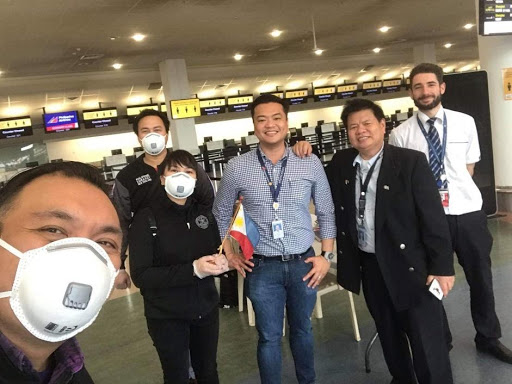 Caption 1. Philippine Embassy in Wellington team with PAL Management and Auckland Airport Duty Operations Manager (L-R: Ambassador Jesus S. Domingo, VC Feamor Tiosen, ATN Officer Marc Asilom, Mr. Israel Fontanilla, Mr. Reyvee Valencia, and Mr. Gabriel Thompson)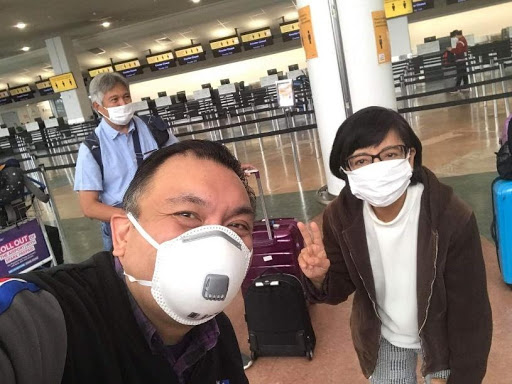 Caption 2. Ambassador Domingo with Prof. Miriam Coronel-Ferrer, former chair of the GPH-MILF peace pane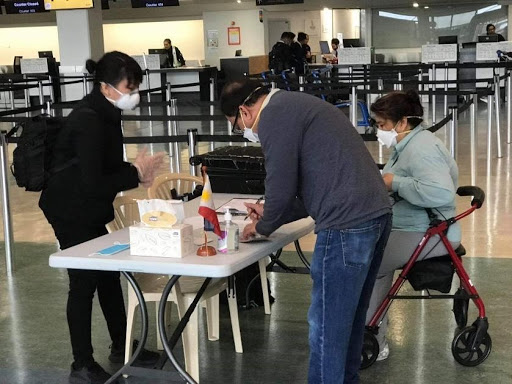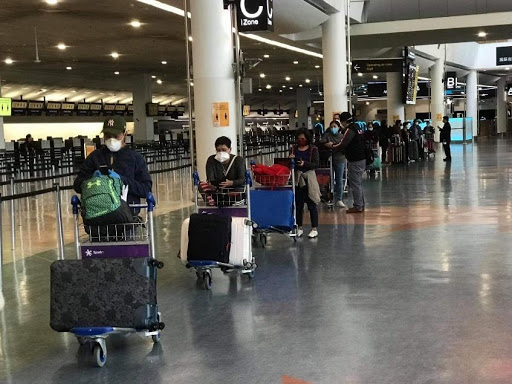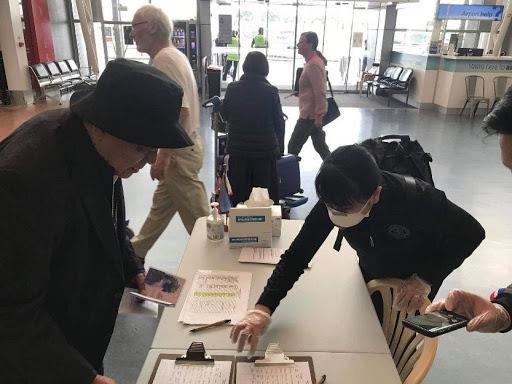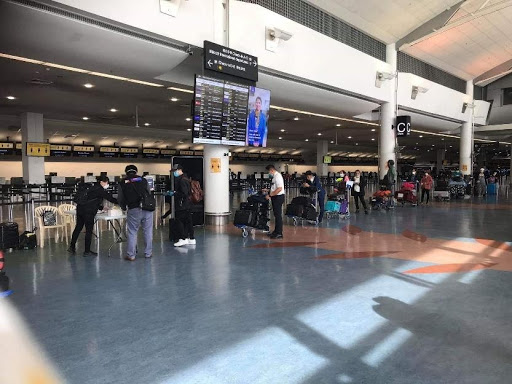 Caption 3 for photos 3-6: Philippine Embassy in Wellington personnel facilitating the requirements of the 60 repatriates to the Philippines from New Zealand.
Caption 4: Philippine Embassy in Wellington Team