Philippine Ambassador meets representatives from Job and Esther Technologies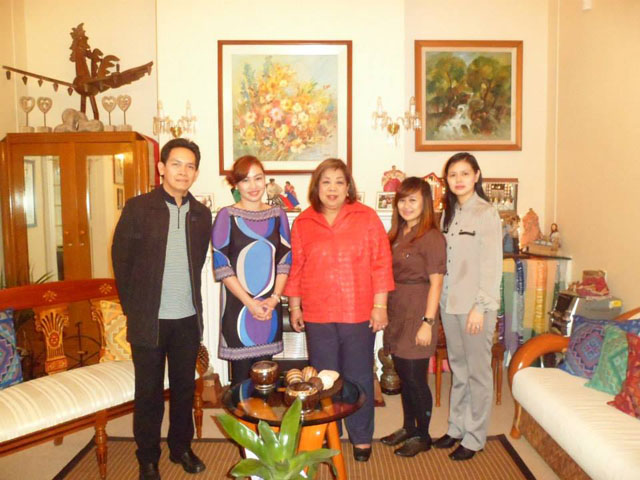 Following the successful 3rd Philippine ICT Partnership Opportunity Mission on 24 May 2013 in Auckland, representatives from Job and Esther Technologies came back to New Zealand on 6 to 9 August 2013.
As part of the Philippine Embassy's economic diplomacy thrusts and continuing support for and importance given to the ICT sector as among the bright prospects for partnership between Philippines and New Zealand, Philippine Ambassador Virginia H. Benavidez welcomed Chief Operations Officer Shelly Kero, and Account Managers Rhanelyn Yasis and Carla Chua to Wellington on 9 August 2013. According to Ms. Kero, their team has been continuously expanding the company's clients and partners by participating in seminars and workshops for businesses which require software products and solutions that Job and Esther Technologies can offer.
Ambassador Benavidez thanked Job and Esther Technologies for its dynamism and innovative approach, and reiterated once again the mutual benefits from the synergy and expanded cooperation between the Philippines and New Zealand in this particular sector.
Inspired and determined to do their part in highlighting business opportunities and collaborating further with the Philippine Embassy in promoting economic cooperation in New Zealand, Ms. Kero expressed gratitude to Ambassador Benavidez for the warm hospitality at "Ang Bahay" (Ambassador's residence) where the team enjoyed a special Filipino afternoon tea prepared for them.