PHL Embassy attends "PASKO NA KABAYAN... PANAHON NG BAYANIHAN" in ChristChurch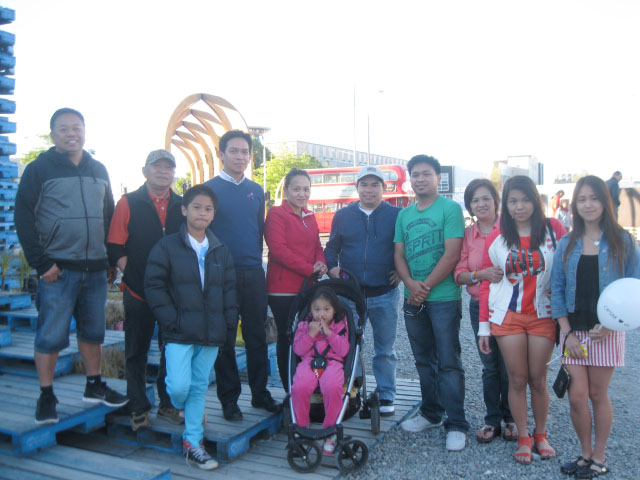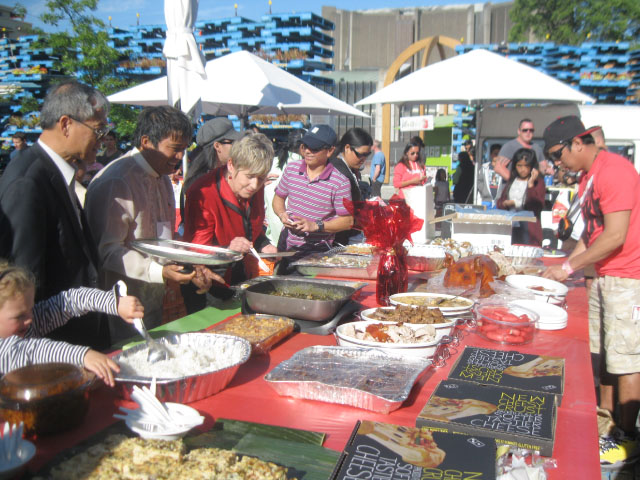 In the wake of the devastating Super Typhoon Haiyan/Yolanda which hit the Philippines on 8 November 2013, members of the Filipino community in New Zealand immediately mobilized themselves in concerted efforts to help kababayans (fellow Filipinos) affected by the calamity. In Christchurch, the Christchurch Philippines Assistance Group spearheaded "Pasko na, Kabayan… Panahon ng Bayanihan" (A Call for Unity This Christmas), a fundraising event for the victims of the October 2013 Bohol Earthquake and Super Typhoon Haiyan/Yolanda in the Central Philippines. Held at the Pallet Pavilion in Christchurch on 30 November 2013, the occasion started with a mass celebrated by Fr. Rodello Rempillo of Christ the King Parish. This highlighted the Filipino's unshakeable faith in God, remarkable resiliency and steadfast hope amidst the adversities.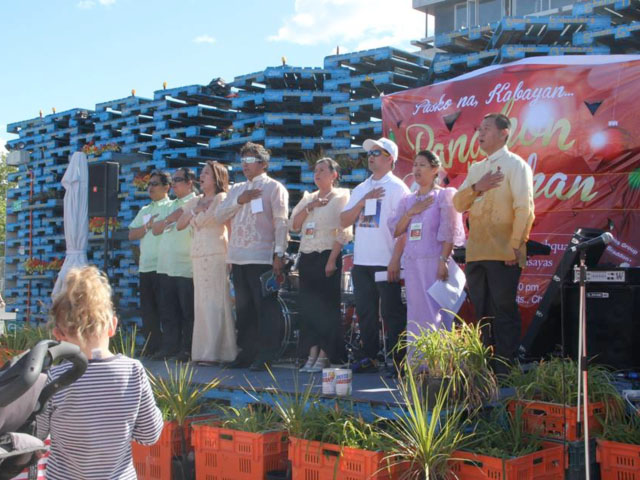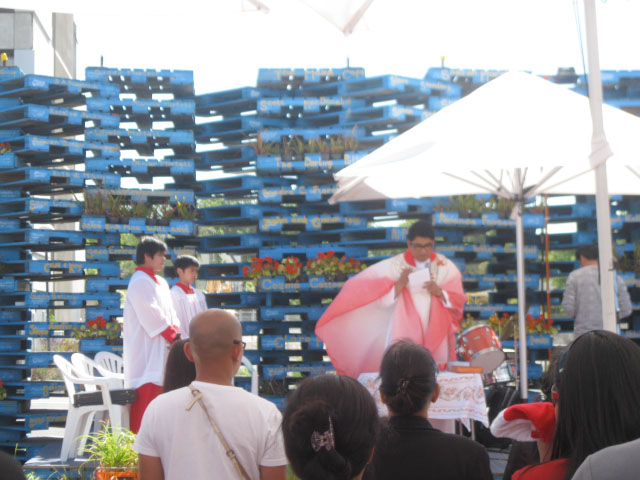 Fun games were played after the mass and before the formal program. Warm welcome remarks were given by Serge Ruiz and Agnes Guda. Invocation was led by Anton Ortiz. Alfie Alojado provided the Opening Remarks acknowledging the presence of Christchurch Mayor Lianne Dalziel and Philippine Embassy representative, Vice Consul Glenn Joseph Obach. The formal program followed which featured a Unity Tree presentation, song numbers, band performances, cultural dances, Christmas carols and medley, announcement of "parol"-making winners, giving of gift bags, audio-video presentation, boodle fight and more games, and several other special numbers.
In her speech, Mayor Dalziel stated that the Philippines is not some distant country, to which Christchurch has no prior connection. "The Filipino community is very much part of who we are as a city, with now over 2,000 people from the Philippines calling Christchurch home," she said.
"We have come to offer our Filipino community here in Christchurch the support of the City Council on behalf of the whole city as your home country begins its journey to recovery following a 7.2 earthquake on the 15th of October, which was then followed by Typhoon Haiyan – the most powerful typhoon on record," Mayor Dalziel stated.
On behalf of the Philippine Ambassador Her Excellency Virginia H. Benavidez, Vice Consul Obach conveyed the gratitude of the Philippine government and the Filipino people for the generous contributions of the New Zealand government for relief operations in the disaster stricken areas, the deployment of a C-130 plane for logistical support, expressions of sympathy and solidarity from Prime Minister John Key, members of Parliament and national and local leaders, assistance in providing disaster management expertise, the New Zealand public throughout the North and South Islands who are undertaking incredible fund raising drives in local councils, private companies, schools, media, civic clubs, multicultural groups, individuals, families, churches, associations and organizations, celebrities, Red Cross, UNICEF, Caritas, Save the Children New Zealand, among others, and in every sector of New Zealand society. He shared with the Filipino community in Christchurch the message of Ambassador Benavidez that they continue to endear themselves with the people of New Zealand and this has contributed immensely to the outpouring of empathy, generosity and kindness springing forth among New Zealanders.
The fundraising activity was also attended by Christchurch Councilors Raf Manji (Fendalton/Waimairi), Jimmy Chen (Riccarton/Wigram Ward), Yani Johanson (Hagley/Ferrymead Ward), Glenn Livingstone (Burwood/Pegasus Ward) and Sam Johnson (Riccarton/Wigram Community Board); Deborah Lam from the Office of the Ethnic Affairs; Multicultural Community Advisor Jenni Marceau; Phil Goto of New Zealand Police; and Henning Borchers of the Human Rights Commission.
The successful event was presented by Christchurch Philippines Assistance Group, Kumusta Ka Kabayan, Philippine Society of Canterbury, Uniplan Group, Sinulog Fiesta Christchurch, Migrante, Delta Group, Balikbayan Messenger, Friday Group, Filipino Basketball League, Filipino Dairy Workers in New Zealand, Familia Zaragosa, Barangay Braddon, Boholanos Group, Buildtech and World Changing Limited. Companies who also supported this event were Christchurch Engine Centre, Build Tech, World Changing Ltd, ANZ Bank, Plains FM 96.9, Sign Plus Ltd, OPSM, Balikbayan Messenger, Casino and Meridian, CTV and TV3.