Philippine Ambassador participates for the second time in the Prayer @Parliament in New Zealand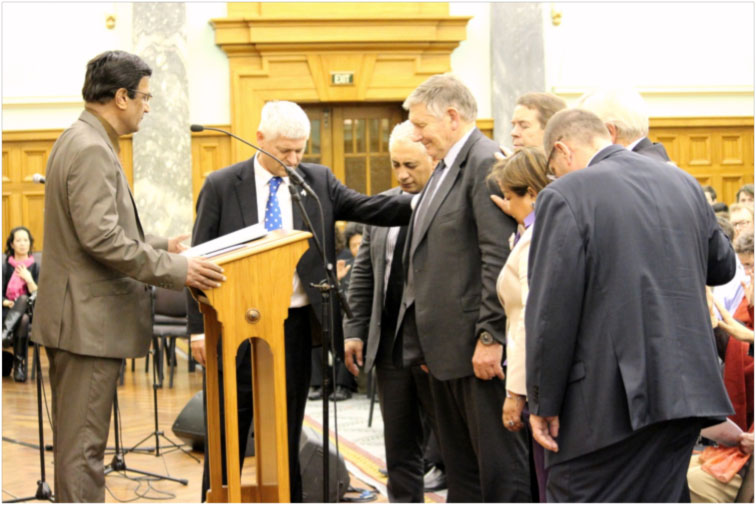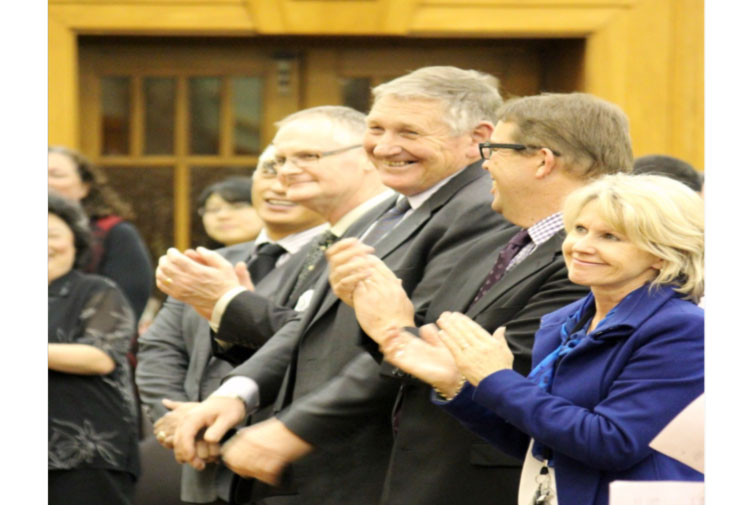 For the second time, Philippine Ambassador Virginia H. Benavidez has been invited to attend the Prayer @ Parliament held at the Grand Hall of the Parliament of New Zealand on 27 June 2013. Pastor Rasik Ranchord, Convener of the Christian Prayer Gathering and Founding Pastor of the Abundant Life Church (ALC) in New Zealand, holds the Prayer @ Parliament three times a year, every March, June and September to pray for the government, leaders, business. church, youth, family, media, sport, education, various sectors of society of New Zealand and prevailing developments, issues and concerns affecting the country. Since its inception eight years ago, Ministers and Parliamentarians have participated in the prayer gatherings open to all people from different denominations and places in New Zealand.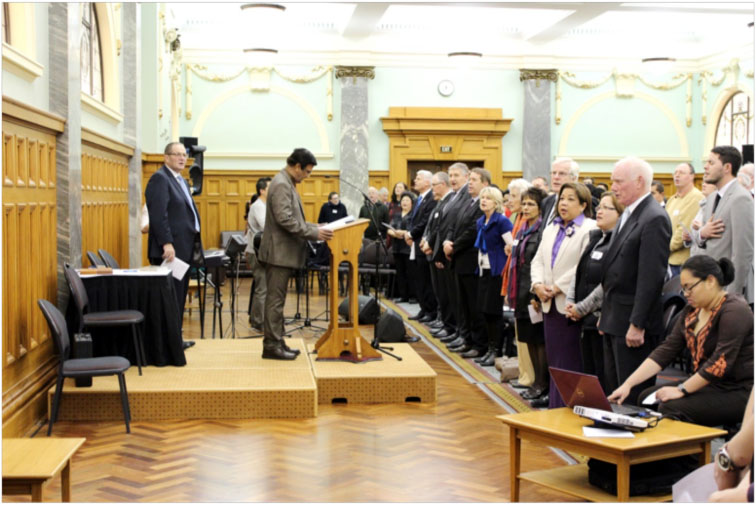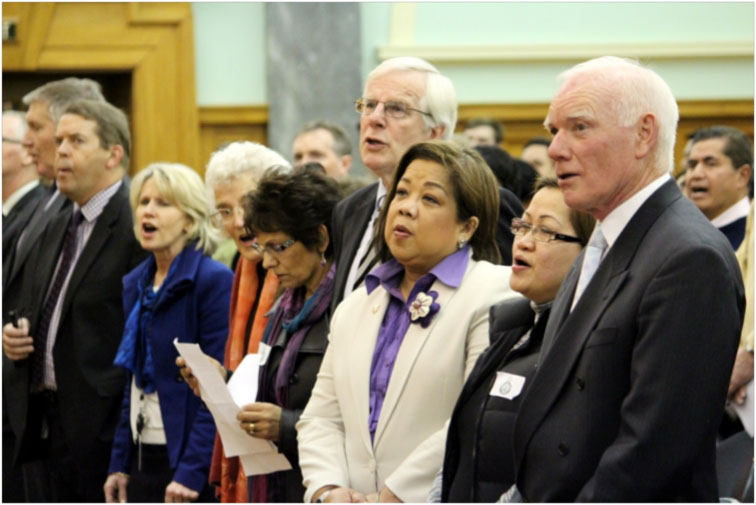 For this second Prayer @ Parliament for the year, Member of Parliament for Hamilton West Tim Macindoe led the opening prayer, Member of Parliament for Wanganui and Honourable Chester Borrows, Minister for Courts, Associate Minister of Justice and Associate Minister for Social Development and Pastor Rasik welcomed everyone present at this special occasion. This was followed by the readings from the New Testament, Romans:1:1-6 and 14-17 by Ambassador Benavidez and Romans 13:1-7 by Deputy Speaker and Member of Parliament for Invercargill, Eric Roy. Individual and group prayers followed the three prayer tracks on the Youth of the Nation with input from Levi Marychurch from Arise Church, the seven sectors of society focusing on Government by Mr. Gordon Copeland, Business by Mr. Francis Burdett, Church by Pastor Hamish Thomson, Family by Pastor Lalita Ranchord, Media by Mr. Errol Pike, Sport by Mr. Kevin Goldsbury and Education by Mr. Brian Caughley and the Gospel and Government by Pastor Rasik. The ALC Worship Team sang the National Anthem of New Zealand and the opening and closing praise songs. "By GOD's grace, the Philippines had the honour of being part of this prayer gathering again at the Parliament which is of utmost importance in obeying the GOD's Word to pray for all those in authority and for the nation. To be able to join in individual and collective prayers right at the seat of government is a moving, meaningful and memorable way of demonstrating the Christian heritage of the Philippines and the Filipino people's solidarity and togetherness with the people of New Zealand in praying for their country and leaders," Ambassador Benavidez stated.