The Philippines deeply grateful for New Zealand's support and solidarity in the aftermath of super Typhoon haiyan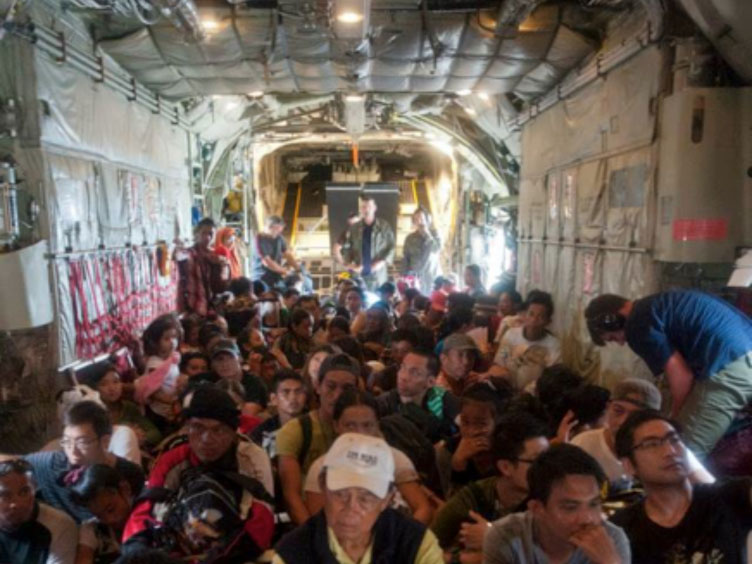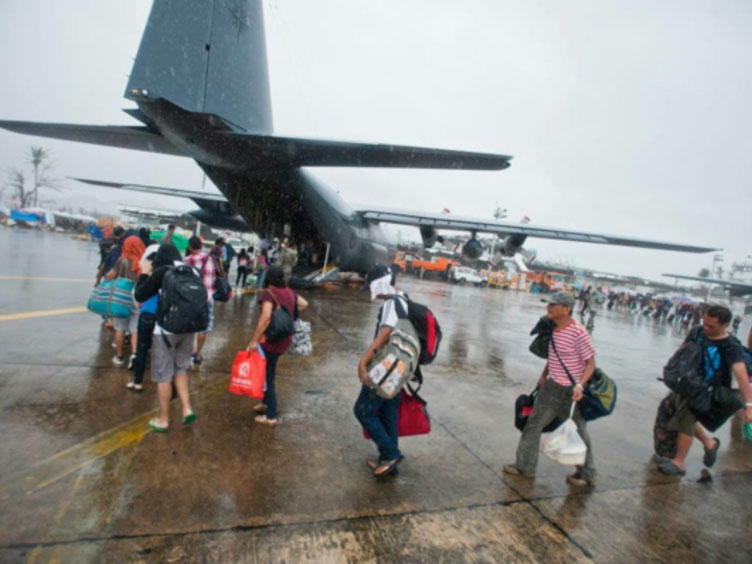 As typhoon Haiyan unleashed its deadly wrath and dreadful fury causing total devastation and tragic loss of lives in Central Philippines last 8 November, the Government and People of New Zealand were among the very first to extend support, sympathy and solidarity with the Government and People of the Philippines. Prime Minister John Key was among the first leaders who called President Benigno S. Aquino III to convey New Zealand's sympathies and condolences to the victims of Typhoon Haiyan. President Aquino thanked him for his message and the humanitarian assistance and support being provided by New Zealand. Prime Minister Key postponed his official visit to the Philippines so as not to distract the Philippines at a critical time of massive relief and recovery phase. He also led a motion in Parliament, expressing support and solidarity for the government and people of the Philippines. New Zealand contributed NZ$5.125 million for emergency supplies and funds provided to the International Committee of the Red Cross and World Food Programme and dollar for dollar funding for New Zealand non-government organisations that are working with partners on the ground in the Philippines to support the relief effort. The additional funding is separate from the airlift and logistical support being provided by the New Zealand Defence Force C-130 operating in Cebu, Philippines. An official from the NZAID Programme has joined the United Nations Disaster Assessment and Coordination Team in Tacloban and New Zealand has offered to help in providing disaster management expertise.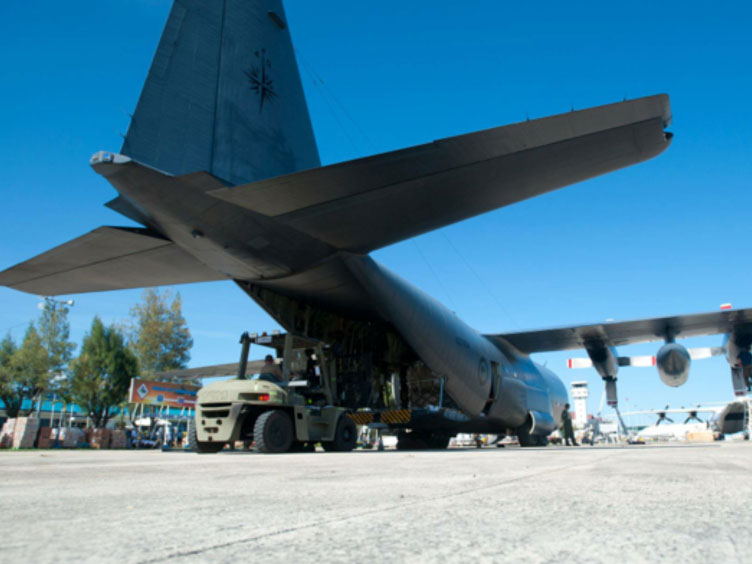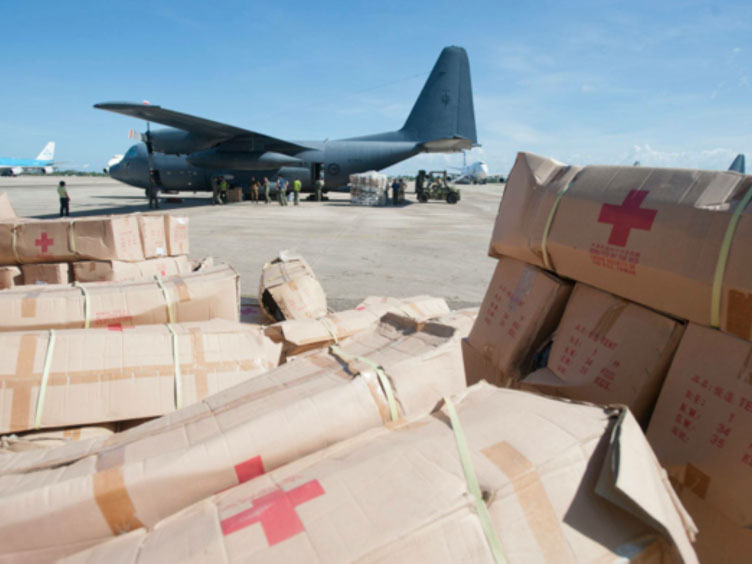 The New Zealand public throughout the North and South Islands are undertaking incredible fund raising drives in local councils, private companies, schools, media, civic clubs, individuals, families, churches, associations and organizations, celebrities, Red Cross, UNICEF, Caritas, Save the Children New Zealand, among others, and in every sector of New Zealand society.
Wellington City Mayor Celia Wade Brown and the Wellington City Council allowed the Filipino community to hold the Typhoon Haiyan Philippine Appeal through the highly successful and very heartwarming Street Appeal held on 21 November 2013 in different parts of Greater Wellington. The Philippine Street Appeal garnered a total of NZ$55,383.80, according to the official count of Westpac NZ. The special concert and sharing of musical and dance talents by Filipinos, Argentinians, Kiwis and other nationalities at the Civic Square on 23 November 2013 is another shining example of the BAYANIHAN BEYOND BORDERS to help those affected by typhoon Haiyan. It raised a total of NZ$3,562.60. New Zealanders, foreigners and the public generously gave from their pockets and shared graciously from their hearts. All funds raised will be donated equally among the Red Cross, UNICEF and Caritas. It was truly overflowing, outpouring and overwhelming!
"Thank you New Zealand for the mounting groundswell of sympathy, support and solidarity. You are truly a close friend and valued partner who knows and feels how it is to go through a massive disaster and undertake the hugely enormous tasks of reconstruction, rehabilitation and rebuilding. Engraved in our hearts are your prayers and messages to the Filipino people of Kia Kaha (Be strong) Arohanui, (With great love) and Taiki e (We are one)," Ambassador Virginia H. Benavidez stated.
The Philippine Embassy reiterated its heartfelt gratitude to the Filipinos in New Zealand who like their fellow Filipinos throughout the world keep the true spirit of "Bayanihan" (volunteerism and coming together to help) alive in words and in deeds, especially in times of great need. As Ambassador Benavidez said, "Home is where your heart is and even if majority of you have made New Zealand your second home, you still hold a special place in your hearts for your Motherland. You continue to endear yourselves with the people of New Zealand and this has contributed immensely to the outpouring of empathy, generosity and kindness springing forth among New Zealanders".
As the mammoth task of reconstruction, rehabilitation and rebuilding of homes, schools, infrastructure and livelihood have started in Central Philippines, the Philippines greatly appreciates the overwhelming support of the international community and the crucial role of development partners, namely, countries, multilateral organizations and aid agencies. In his welcoming remarks at the Philippine Government's meeting with development partners for the initial Yolanda Recovery and Rehabilitation Plan held at the Department of Foreign Affairs on 28 November 2013, Secretary of Foreign Affairs Albert F. Del Rosario stressed the urgency of putting together a well-coordinated and multi-stakeholder reconstruction program to build more resilient communities in the Visayas. Rehabilitation and reconstruction would take years and coordinated efforts among the Philippine Government, international and non-governmental organizations, the private sector and the donor community are of crucial importance.
After Typhoon Haiyan, it becomes even more urgent and necessary for the world to take urgent and decisive action to address climate change.
"Again, thank you very much New Zealand for staying by the Philippines' side. We will never forget," Ambassador Benavidez and the entire Filipino community in Aotearoa said.